Sale!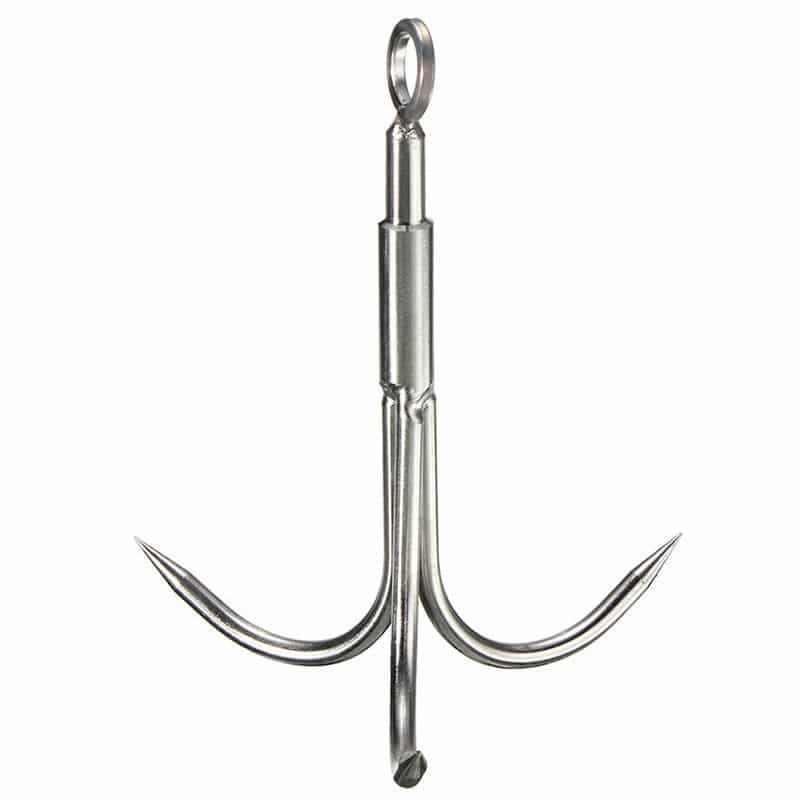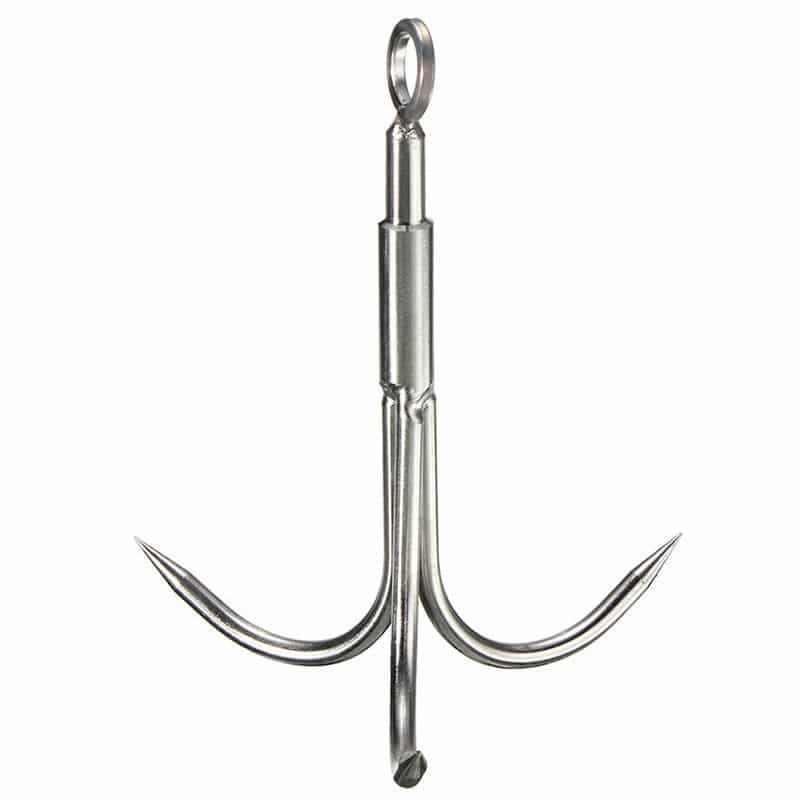 Grappling Hook XXL
Do you sometimes stumble upon objects that are impossible to pull up with your fishing magnet only? The grappling hook XXL is an essential magnet fishing accessory. This tool enables you to fetch non-magnetic objects that are buried underwater. The grappling hook is entirely made of stainless steel to ensure easy use in combination with a Magnetar fishing magnet.
Essentials and recommendations:
Attributes
Length

9.5'' / 24cm

Length Hook

8'' / 20cm

Material

Stainless Steel

Weight

21 oz / 600 grams

Tip

Polished

Supplied with

Protection caps
Product description
Do I really need the grappling hook XXL for magnet fishing?
It's definitely possible to go magnet fishing with just a fishing magnet and a reliable rope. Using a grappling hook XXL isn't a requirement. And yet, we still recommend fanatic magnet fishers to use this accessory. To be able to pull up the most exciting finds, it often needs more than just a fishing magnet. Rocks and other non-magnetic objects could cause your desired finds to remain stuck. In these cases, a grappling hook can resolve the situation.
A sizeable grappling hook
Magnetar strives to deliver excellent quality. Not only our fishing magnets are of the highest quality, but so are all our accessories, including our grappling hooks. The grappling hook XXL is extra large and heavy to guarantee optimal effectiveness. This product is 9.5 inch (24 cm) tall and just under 8 inch (20 cm) wide. The hook's heavy weight of over 21 oz (600 grams) makes the grappling hook sink into the water easily. That way, you get the best grip on objects hidden under water.
The grappling hook XXL is entirely made of stainless steel. This obviously impacts durability positively. Moreover, the use of stainless steel also ensures that the grappling hook isn't magnetic itself, and works perfectly side by side with a fishing magnet. The enforced points enlarge chances of hooking to the object you're trying to pull out of the water.
How to use the grappling hook XXL?
The grappling hook XXL is used together with a rope. Any kind of rope will work, but we do recommend to use our uniquely designed fishing magnet rope. This specific rope has a loop in order to make tying it up very easy. The grappling hook has an eye bolt on top to which the rope can be attached.
When the grappling hook is used to release the fishing magnet, throw the accessory in the same direction as the fishing magnet. Did you hook it onto the object? Now, pull both the ropes of the magnet and the grappling hook simultaneously. Still pull with caution to prevent the grappling hook from losing its grip.
It is also possible to use the grappling hook to pull up non-magnetic objects. To do so, wait until your grappling hook has fully sunk to the bottom. Now haul in the rope carefully. Of course, use your gloves to protect your hands against the friction of the rope sliding through.
What kinds of materials aren't magnetic?
Fishing magnets are meant to pull magnetic objects out of the water. Think about metallic objects, like pots, pans, keys, and lots of other tools. Also, objects made of nickel are magnetic. And actually many historic coins made of this material. Moreover, your fishing magnet is able to pull objects made of cobalt and steel out of the water.
This extra large grappling hook can be used for non-magnetic objects. For example, objects made of aluminum, like cans and other utility articles. Additionally, things made of materials like copper, lead and gold aren't magnetic and can conveniently be pulled up with a grappling hook.
A complete fishing magnet package
Are you looking for a fishing magnet package, including a grappling hook? Magnetar offers several complete sets with a fishing magnet, protective cover, grappling hook, gloves, magnet fishing rope and metal glue. Literally everything you need at the waterfront to pull up the most amazing objects. Curious? Have a look at our Pro Package or our Savage Package.
Caution!
The grappling hook XXL needs to be used cautiously during magnet fishing. It is recommended to clean the product after each use. This increases the tool's longevity. Additionally, you will need to be careful with the sharp points of the grappling hook. Store the product properly to ensure the sharp points can't hurt anyone.