Hello! My name is Reinout Volkers, founder of Magnetar and a fanatic magnet fisher.
Nice of you to visit this page to learn more about me and Magnetar. At a young age I already thought it would be fun to look for a metal detector. Finding treasures, coins and bullets: I really wanted to do that! In 2013 I came up with the idea of going magnet fishing. At this time magnet fishing was not popular. I was very curious about what could be lying at the bottom of canals, rivers and ditches. There were two ways to find out: diving in or fishing with a magnet!
How it all started…
To be able to do this, of course, I needed a strong magnet, but where do you buy something like that? I had fished with a speaker magnet before, but that didn't get me any further than a couple of beer caps. I thought that i had bought a strong magnet on the internet, but it turned out not to be the right magnet for this beautiful hobby: magnetic fishing. The two purchases that followed turned out not to be what I wanted after all. One fishing magnet quickly broke and the other one lost its magnetic pull after using it for a few times. I was really devastated by this! But still I was sold to magnet fishing.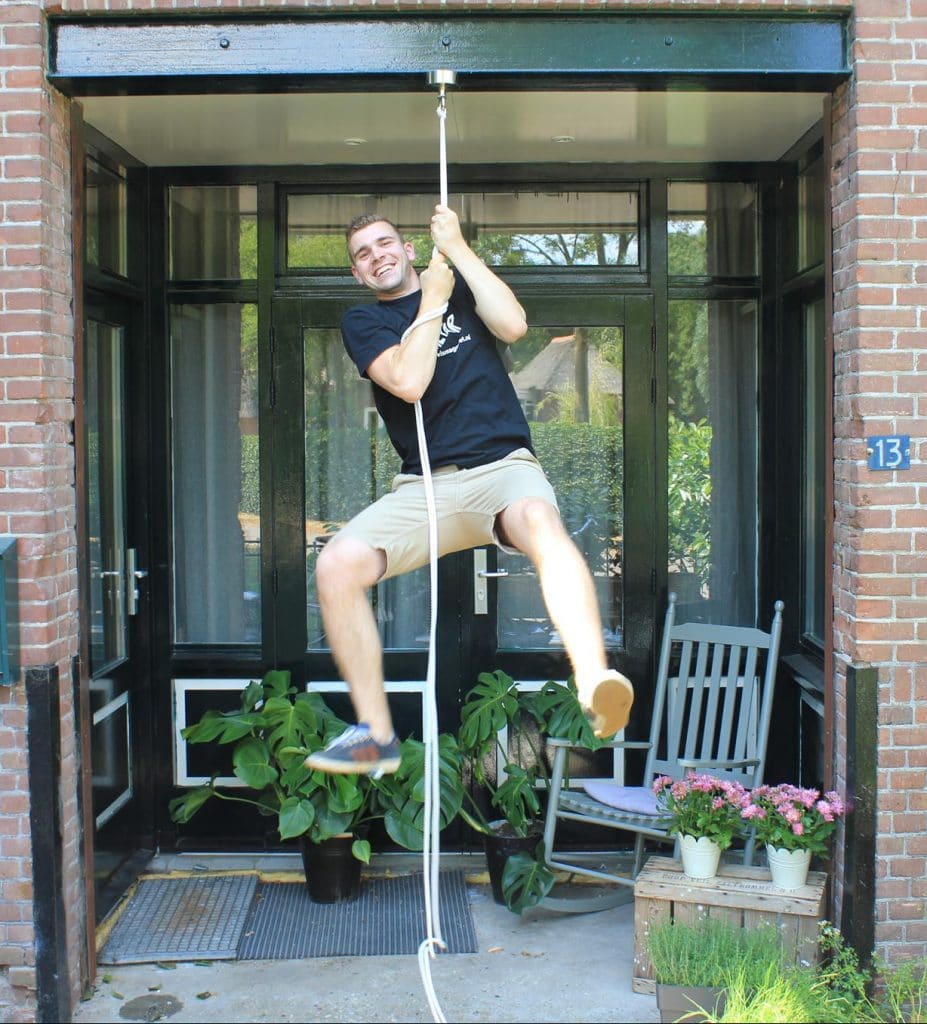 Learn more about magnet fishing? Then read our blogs.
This had to be different…
"This had to be different". After spending a lot of money on the wrong magnets, I decided to learn more about magnets. Soon I became fascinated by this, the attraction to the magnets was too big to let it go. I only wanted one thing, that was to make the ideal magnet for magnet fishing. Eventually I persevered and produced the ideal magnet. In my direct neighborhood there was a lot of interest for this and soon I got in contact with people with a metal detector. They loved my magnet and wanted exactly the same one, but it was nowhere to be bought. At that moment I decided to start selling fishing magnets.
Now, 5 years later, I'm working with reliable partners and I'm continuing to implement developments. This way I improve my magnets every time when there are new innovations in the world of magnets. I also continue to design new models. The latest developments are the hardcore- and terrormagnet: two magnets to be proud of!
Magnetar is not a large company, which makes it very flexible, progressive and customer-oriented. What I want for you is to fish with the right fishing magnet and not miss any findings. Magnetic fishing at its best!
The magnets sold on our website are purchased directly from the manufacturer, this allows us to make our own models that meet our conditions and deliver them for an affordable price.
Take a look at our magnet fishing finds here.
A reasonable price
We want to offer the magnets at the lowest possible price, but this should not be at the expense of the quality of the magnets. Bad magnets are sold on a large scale, this can be done by other suppliers because you can not see what kind of magnet you are buying. Don't pay attention to the magnetic pull of a magnet, because suppliers tend to play with these numbers.
Often thin magnets are integrated into the casing over a large diameter. This allows a very high amount of magnetic pull to be achieved with less magnetic material. Neodymium is the magnetic material which is very expensive, so by adding less of it, magnets can be offered cheaper. With a thin magnet a lot of catches will be lost; just like the fun in magnetic fishing! So always go for a reliable magnet from Magnetar.