Our contact information
Do you have any questions and/or comments?
Complete the contact form and we will contact you as soon as possible.
Prefer telephone contact? Call or Whatsapp us:
T. Business +31 6 50678719
T. Customer service +31 6 51681066
Please note, always read our FAQ first. Your answer may already be listed here.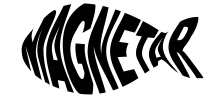 Magnetarvismagneet.nl Irr,
Ingenieur R.R. van der Zeelaan 1,
8191 JH Wapenveld,
The Netherlands