Sale!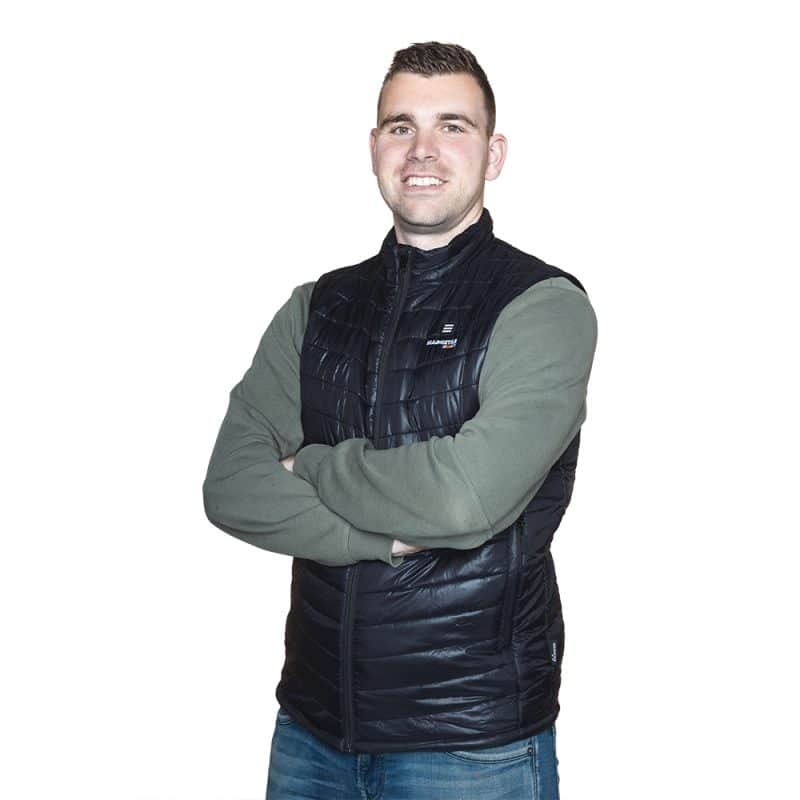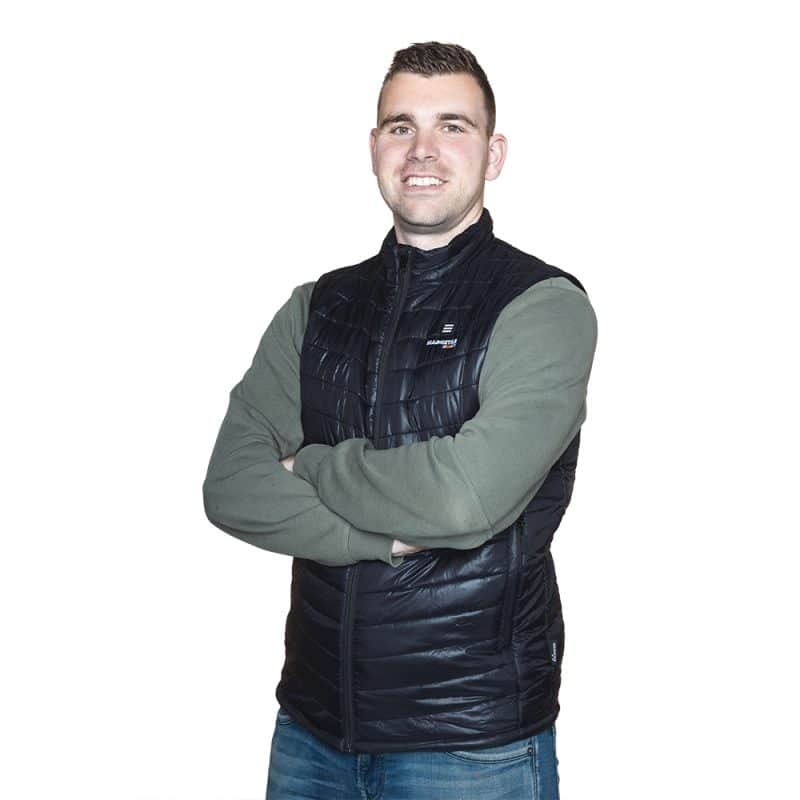 Heated body warmer
From: $119.99
This heated body warmer keeps your body at the right temperature with three heat zones, a powerful battery, and three heat settings.
Based in the U.S. and EU
Free shipping available*!
Shipped the same day!
Worldwide shipping!
30-Day return period!
Customer Support within 48 hours!
Essentials and recommendations:
Product description
During the autumn and winter, you'll encounter plenty of cold and harsh days. Do you want to brave the cold during this period? You can with the heated bodywarmer Lava from Magnetar Heat. Magnetar Heat clothing keeps your body comfortably warm. Be amazed by the three heatable zones, strong battery, and excellent quality.
Three Heatable Zones and Heat Settings
The heated bodywarmer Lava is equipped with three heatable zones. Two are on the front, and one is on the back, ensuring your entire torso stays comfortably warm. The zones can be set to three different temperatures: 40°C, 50°C, and 60°C.
Adjusting the heat settings is surprisingly simple. You do this using the button on the front of the bodywarmer. One press activates the heat, and each subsequent press increases the temperature by one level. If you get too warm, you can easily switch off the bodywarmer.
Long-lasting Warmth Thanks to a Strong Battery
Enjoy a heated body all day long with Magnetar Heat. The powerful battery provides warmth for up to an impressive 10 hours. The exact duration depends on the heat setting. Here is an overview of the battery life based on the heat settings:
40°C: 10 hours
50°C: 8 hours
60°C: 6 hours
The battery/power bank (6700mAh) comes with a charger and is easily replaceable. This means you can theoretically use multiple batteries to enjoy the heated bodywarmer Lava for even longer. Additionally, the battery features a USB and 4.0 DC output and a USB-C input.
Wind and Waterproof
Wind and water are no match for the heated bodywarmer. High-quality nylon is used in the production, both on the inside and outside. The use of nylon also ensures that this garment remains lightweight and feels like a regular high-quality bodywarmer.
Suitable for the Washing Machine
After a day of outdoor activities, if you need to clean the bodywarmer, you can! You can confidently put it in the washing machine. However, please note that the battery must be removed beforehand!