Magnet Fishing

Find the

best

fishing
magnet for you
GOOD. BETTER.

MAGNETAR.
At Magnetar, we've been committed to enhancing your magnet fishing experience for years. By producing high-quality gear and a wide selection of products, we make sure you will find the right tools for your magnet fishing needs!
We know exactly what kind of Fishing Magnets you need to get the most out of Magnet fishing. Shop our fishing magnets and join our community TODAY!
Enjoy our worldwide free shipping to most countries.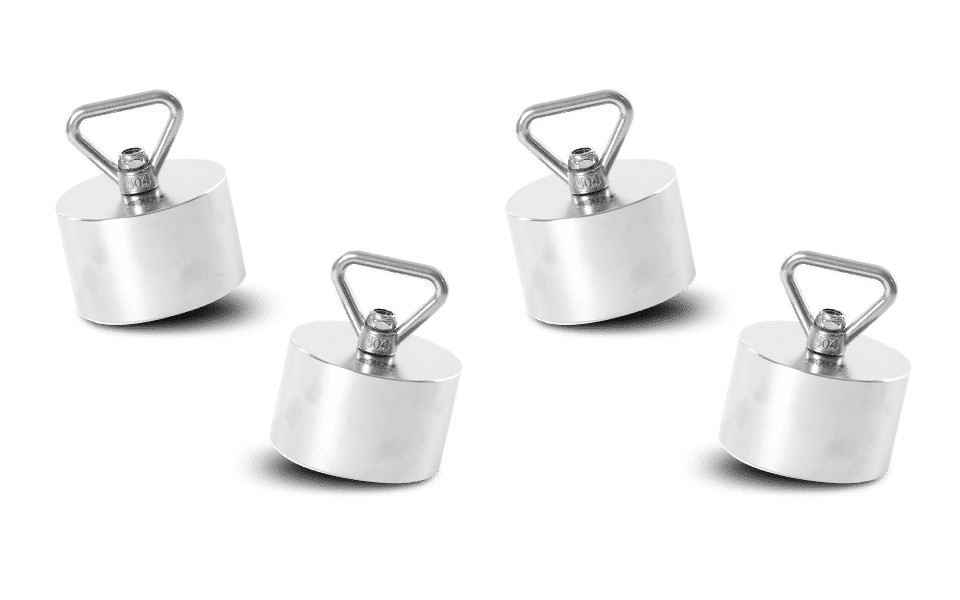 Shop Our Best Fishing Magnets
Explore our best fishing magnets of all times. Looking for the most powerful fishing magnets?
We've got you covered with our 360° allround fishing magnets.
Get yourself ready for some real power! Meet THE BARBARIAN
The most powerful magnet for magnet fishing? That's THE BARBARIAN with its 1600 kg pulling force. This neodymium fishing magnet is 360° magnetic. Do you want the best chances of catching? Become a Barbarian!
What the expert
says about us
Everyday I get asked what magnets I use and recommend for Magnet fishing. My answer is get yourself a magnet from Magnetar.
I'm very rough on my gear and my Magnetar Beast magnet has lasted me years. It doesn't matter if you're an expert magnet fisher looking to upgrade or a total beginner looking to buy your first magnet. I always recommend Magnetar.
Why choose Magnetar fishing magnets?
The original inventor of 360°
allround fishing magnet
Highest quality neodymium
magnets on market
Passionate team dedicated
to magnet fishing
Family run business
for over 8 years
BEST FISHING MAGNETS
Which fishing magnets are made for you?
Not sure which one to choose? We selected our most popular fishing magnets. Compare them and choose the best version for your needs.
About Us
Magnetar got you covered!
Magnetar understands that you are looking for a high-quality fishing magnet that is strong, durable, and safe to use. Here is why: Magnetar would not have been founded without the love for magnet fishing. Reinout, the founder of Magnetar, loves to throw a fishing magnet – just like you – in his free time. He has years of experience and putted all of his knowledge into his products.
This is why we know exactly what you need when you go out magnet fishing. After years of testing and improving our products, we can proudly say that we have the best neodymium magnets that you can probably find. We know it's a big thing to say, but we would not say it if it wasn't the truth.
Don't wait! Start magnet fishing today with our fishing magnets for sale.
What Customers are Saying
Magnetar rope is by far the best in the world in my opinion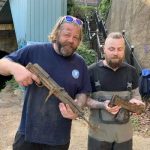 Terence Wright
Essex Magnet Hunters, UK
The terror is my all around favorite and really does the job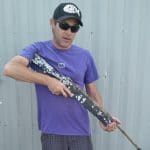 Nick Wilson
Magnet Junkie, US
WOW, the terror fishing magnet is the best!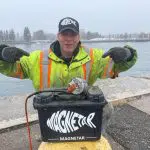 Glenn McLean
705 magnet fishing, CA
As seen on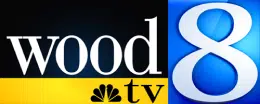 Why magnet fishing?
Magnet fishing has become increasingly popular for several years. But why? Simply, because it's exciting! The fun part of magnet fishing is that you never know what you'll find beneath the water. Don't you want to know what treasures are waiting for you in the water too? Magnet fishing is so easy too! You will only need to buy a strong neodymium magnet with a rope and drop it into any body of water. Pull up your strong magnet and see what you have caught.
Some find treasures that will make them rich within seconds while others might be lucky to find old bicycles or even guns. To increase your chances of catching some underwater treasures, it's extremely important to choose the right magnet. Good news! Here at Magnetar, you are at the right place to buy the best magnets.
Have a question?
We are here to help.
Check out the most common questions our customers asked.
Still have questions? Contact our customer support.
When looking for the best magnet for magnet fishing, make sure you are looking at the pulling force of the magnet. For beginners, start with a 300kg / 660lb pull force. This would be powerful enough to haul metal objects from the water, and also easy to use and to bring with. For the more advanced, choose a higher pull force or even the strongest magnet you can find! Another thing to pay attention to is the type of magnets. Single and double-sided magnets often have a high pull force, but only on one or two sides of the magnet. If you don't want to miss any chance of getting a treasure caught, try the all-around fishing magnet. With its 360 degrees pulling capability, you'll be sure it won't leave any object behind.
Firstly, you need a strong neodymium magnet for magnet fishing. Neodymium magnets are made from rare-earth metal materials, which are considered to be some of the strongest metals on earth. Thus, making it the best material for fishing magnets. Secondly, you can look into the type of fishing magnets; single-sided, double-sided, and all-around 360 magnets. You can go for the classic magnet, also known as a single-sided magnet. This magnet has a high pulling force on the bottom of the magnet and is already protected by its steel surface.
If you want to increase your chance of catching treasures, you can opt for the Bulldog magnet, also known as a double-sided magnet. This magnet allows you to efficiently scan the bottom of the water with its mounted magnets on both sides. Want to go all in? Then go with the all-around 360 magnets! Its 360 degrees pulling capability will, even more, increase your chance of finding treasures!
First of all, get your magnet fishing gears ready. Make sure you have a powerful neodymium magnet to haul the underwater metal treasures. Then, depending on the location you pick for magnet fishing, you can try these methods; If you are magnet fishing from a bridge or shore, the best way to magnet fish is to throw or drop your magnet. Make sure you have a long rope and carabiner and attach them to the bridge while throwing. This method also works well if you're trolling with a boat! If you choose to magnet fish in a shallow and muddy body of water, you will need a Magnet Fishing Spike. While this tool requires you to get into the water, it will enable you to place your magnet precisely on the spot!
Let's start with the fact that the size of the magnet doesn't matter that much compared to the pull force. The size of the magnet is determined by the materials. If it's made from cheap raw materials, it will require more material to make it powerful. Whereas if it's made from high quality materials, less material is needed to suffice the pull force intended — which results in a smaller size magnet. So don't be tempted by the size of the magnet. Instead, focus on the right pulling force depending on your needs!
Currently, in most countries, magnet fishing is legal to do. However, it's strongly recommended to double-check whether or not magnet fishing is allowed in your local area. If you plan to magnet fish in private waterways, please seek permission first. Don't forget to keep the fishing spot tidy and clean after magnet fishing.