More and more people are actively and consciously working on it: environmentally conscious living. Use your bicycle more often, don't leave lights on unnecessarily, shower less, recycle. All very important to be aware of. Yet some people want more. More of the feeling that they are really doing something for the environment. An environmentally conscious hobby where you immediately see the consequences of your actions on nature is something more and more people are looking for. Many people go hiking and take a garbage bag with them. Being active and doing something for the environment, that is what we want!
Are you someone who wants to do something for nature and a cleaner environment? Then choose an environmentally conscious hobby like magnet fishing! Here you can immediately see the effect of your actions on nature. Buy a powerful fishing magnet, attach a rope to it, and find waters to clean. From canals to lakes, from the sea to the ditch. Unfortunately, we see more and more trash floating around everywhere. The craziest and most polluting things are being dumped. With a fishing magnet you can easily remove beer caps, paint cans, bicycles, batteries with battery acids, mopeds with polluted oil, safes, nails, etc. from the water.
"Cleanse the water, for this is our source of life!" – Magnetar
Tips for an environmentally conscious hobby
Go out together with a fishing magnet and consciously choose a cleaner world. Make sure you always clean up everything you take out of the water. You can do this by always taking a garbage bag with you. Tip from Magnetar: Use good Magnet fishing gloves for a good grip during magnet fishing, to not damage your hands by frequent throwing of the rope, and to easily clean up trash. Fished up a lot of small parts? A magnetic broom makes it easy to collect small magnetic items so you can collect them in one place.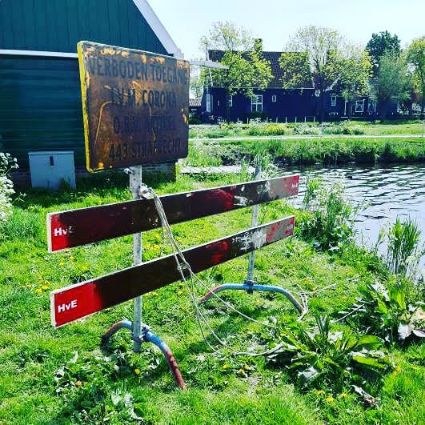 More in sustainability for everyone
People sometimes think that living more environmentally conscious is a big and expensive challenge. Re-insulating your house, an electric car, a water pump… all very good, but not for everyone. These are steps that can have a big impact, but also steps that often come at a high cost. Magnet fishing offers an opportunity for greater sustainability for everyone. Magnetar already offers fishing magnets starting at €24.99 and magnet fishing kits starting at €35. So, everyone can start cleaning the waters with quality magnets, without it having to cost a lot. Choose cleaner water today, choose Magnetar.
Environmentally conscious living is not that hard!
Do you have any more tips for living a more environmentally conscious life? Or did you benefit from our tips? Comment in the comments and share this with your friends! For the people who are completely new with this hobby, we have written an article about starting with magnet fishing.