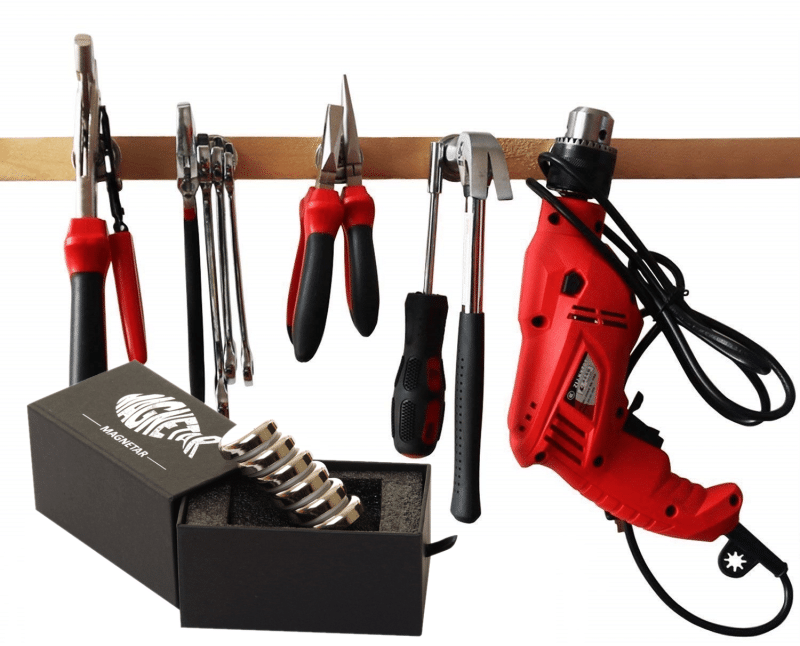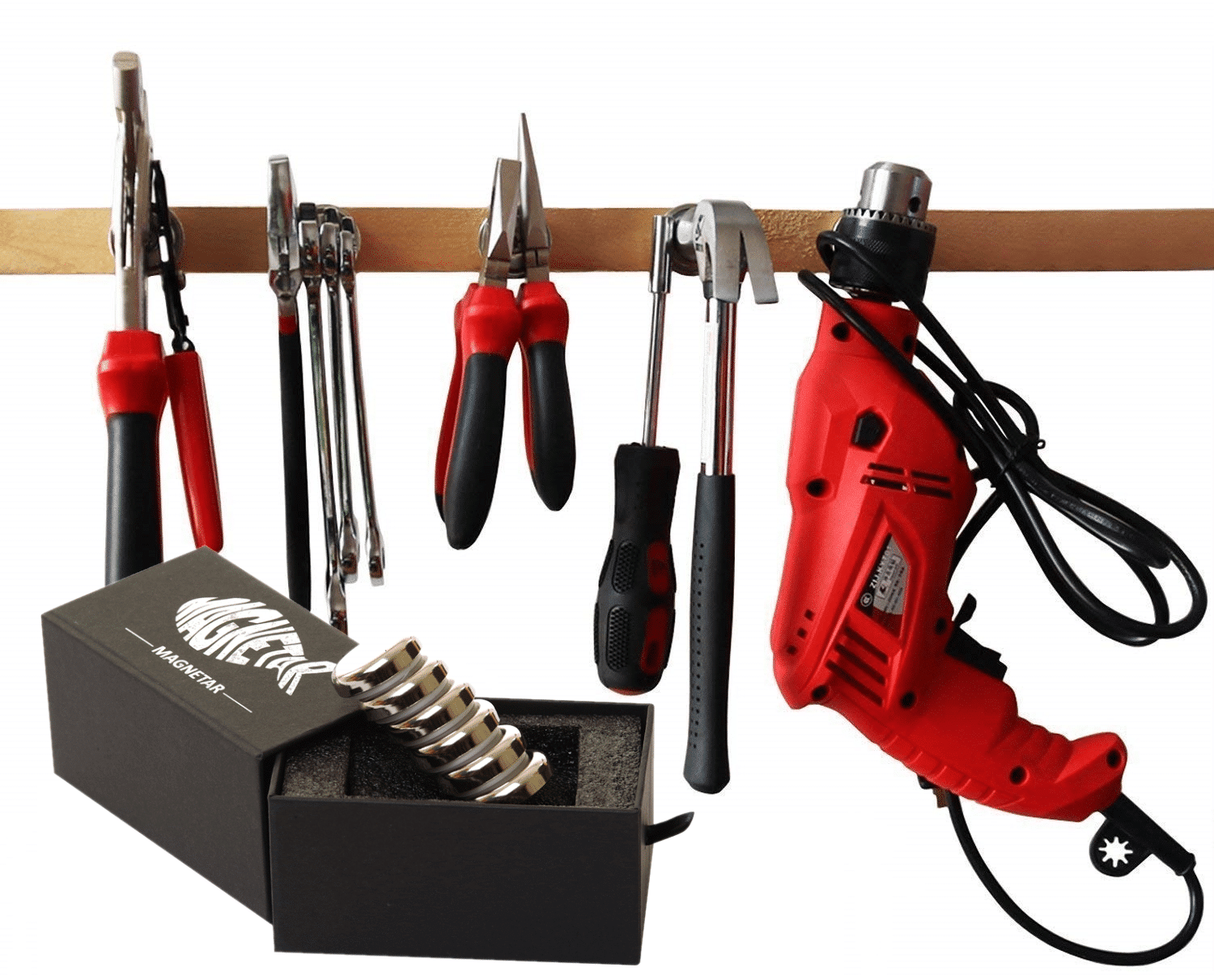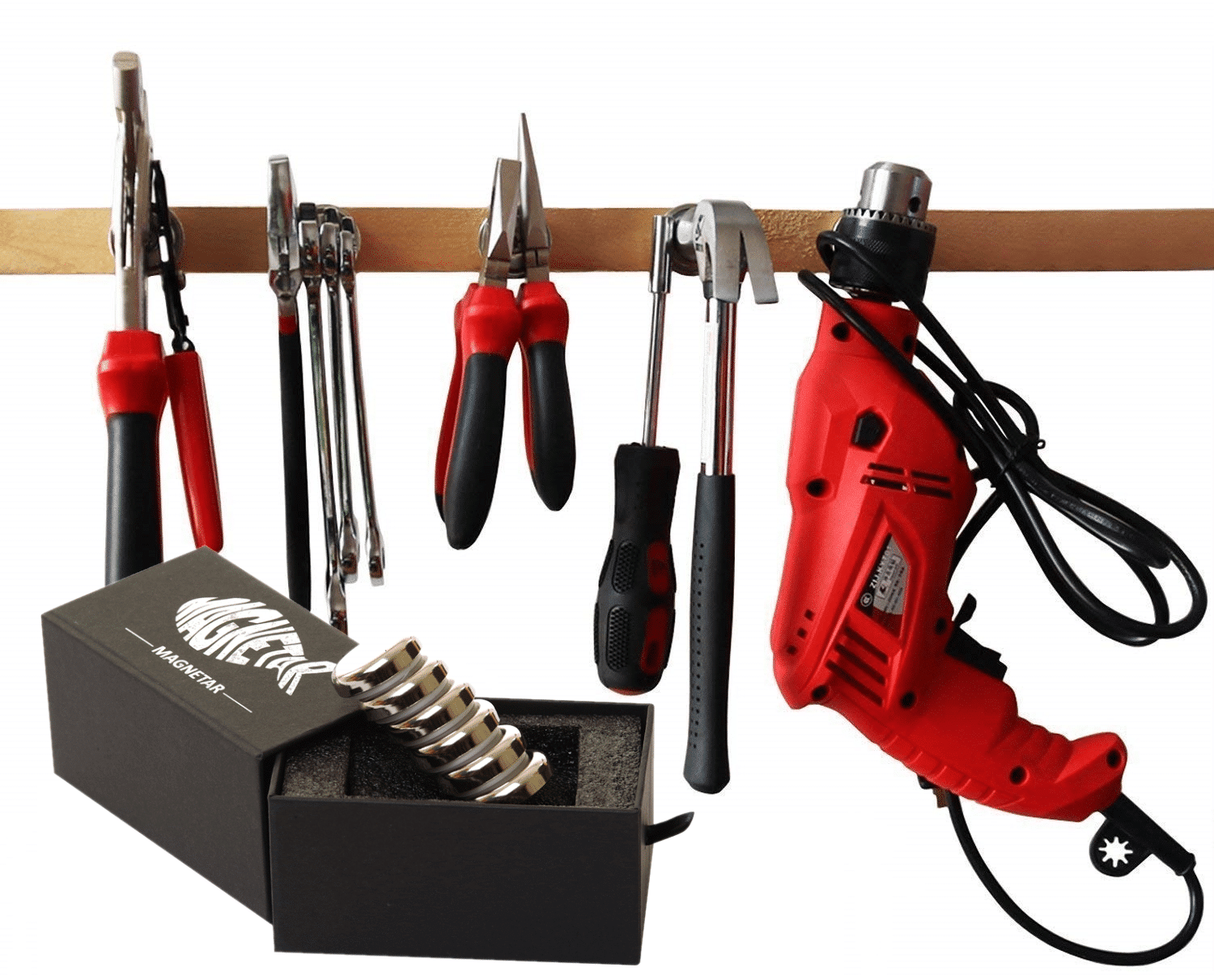 Magnetic Tool Holder
$24.99
These tool holders are handy and versatile. You can use it for almost anything, in the house and in the shed!
Essentials and recommendations:
Product description
Magnetic Tool Holder
The magnet with screw is indispensable in every household. The magnets with hook have a pulling force of 25 kg! These Neodymium magnets have a magnetization degree of N50, making them even stronger than before.
Multifunctional Hanging Hooks
These Magnetar magnets are handy and versatile. You can use it for almost anything. For example, you can hang everything made of iron on the magnets. Think of tools, garden tools, pans, nails.. Help! My husband is a handyman? After ordering these magnets, everything will be organized. This set includes 6 silver-colored Magnetar magnets that are packed in a beautiful gift box.
Quality of the tool holder magnet
These hanging tool holder magnets are of the best quality Neodymium. The nickel-plated Neodymium has a strength of N50, tensile strength of 25KG, with a silver-colored nickel coating and therefore also very suitable for hanging heavier objects.
NOTE: Not suitable for children under 14 years old. Swallowing magnets can cause very serious injuries. Keep the magnets out of the reach of children.