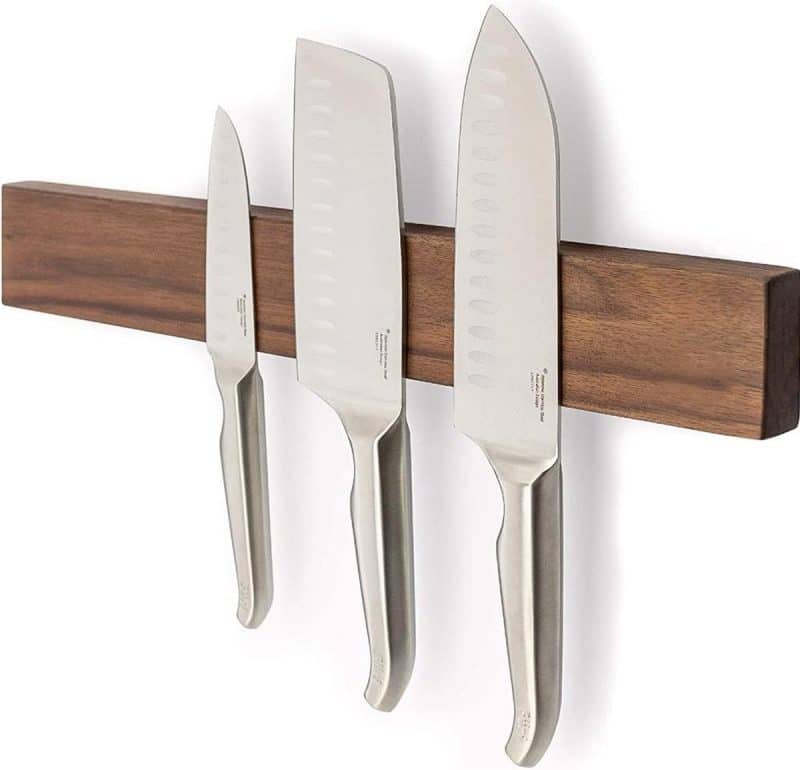 Magnetic knife holder
$24.99
The magnetic tool strip is made of natural wood which looks very stylish in your kitchen and is very easy to attach.
Product description
Knife magnet
1 x wooden knife holder

2 x screws 

2 x wall plugs

simple instruction manual 
Don't hide your knives: hang them hygienic, simply and quick on a magnetic knife holder!
Easily hang your knives with the magnetic knife strip from Magnetar. The knives will 'stick' to the magnetic strip in a safe and very stylish way. 
Pro's magnetic knife holder
You can store your knives high so kids can't reach them. Damages in your kitchen drawer or closet are no more, and your knives will live a longer life. Your knives will hang in a cool and stylish way in your kitchen. You can be proud of your knives and stop hiding them in a knife block or kitchen drawer!
Information and assembling
The magnetic knife holder is made out of natural wood which looks great in your kitchen. We offer an RVS knifestrip as well as the rvs version. Assembling the magnetic knife holder won't take long and is very easy. Everyone that has held a drill can assemble this magnetic knife holder. Two screws and 2 wall plugs are included so you don't have to buy this separately. 
Specifications knife magnet
The knife strip is 6.3 cm wide which means that small knives as well as big knives will properly hold on. You can hang a lot of knives with a length of 40 cm.