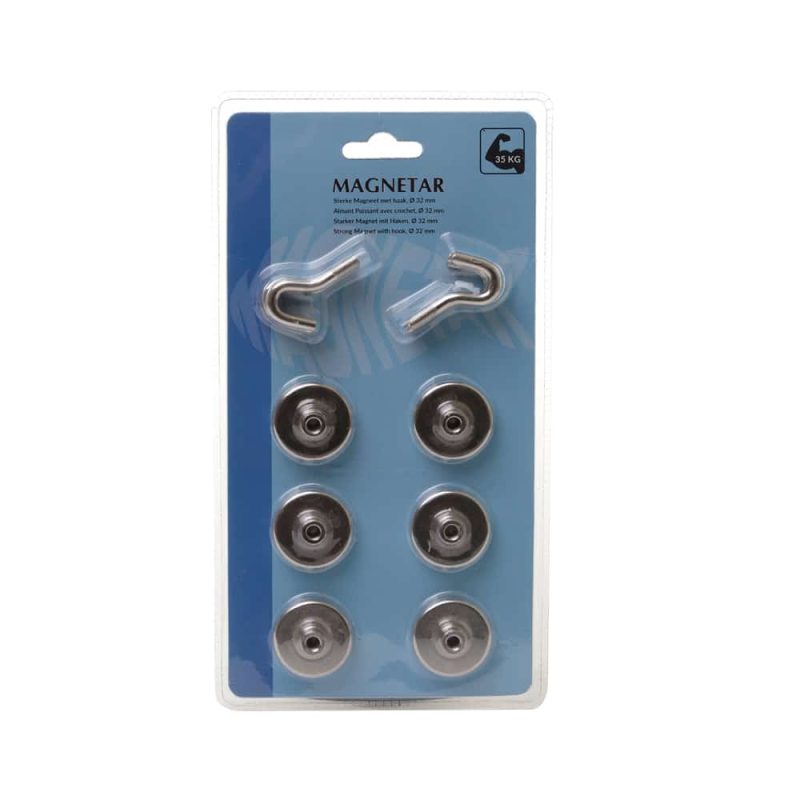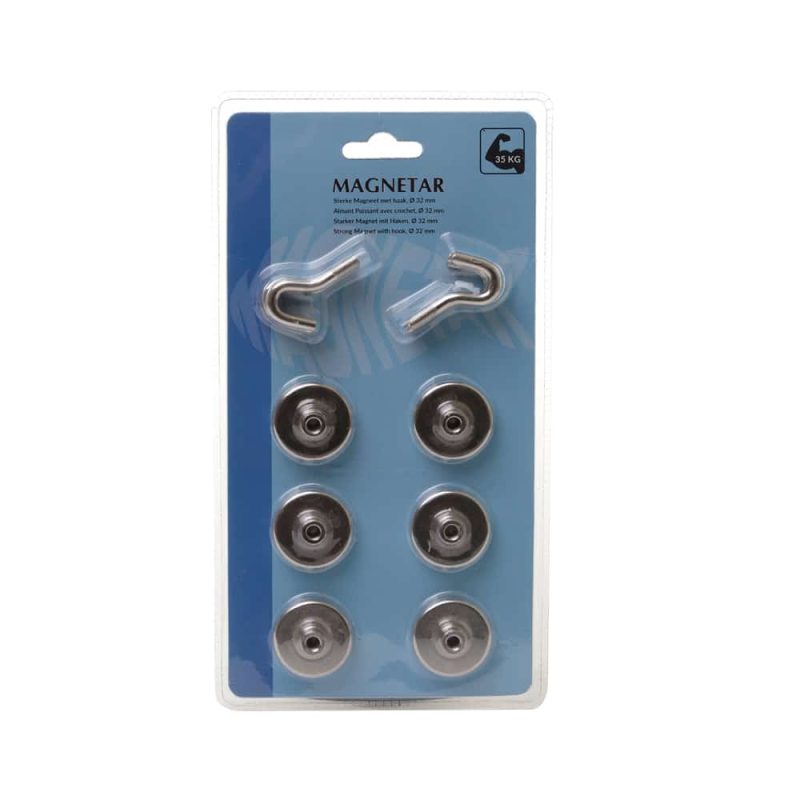 Magnet with hook
$24.99
Indispensable in every household! Easily hang clothes hangers with clothes, coats, keychains, lamps, jackets, kitchen utensils, tools, plants, tools and more!
Product description
Magnet with hook / Hooks with strong magnet
The magnet with hook is indispensable in every household. The fishing magnets with hook have a pulling force of 25 kg! This means that you can hang a lot without having to drill. For example lamps, coats, kitchen utensils, tools, plants and so on!
These Neodymium hooks have a magnetization degree of N50, making them even stronger magnets with hook than before.
Multifunctional hook magnets neodymium: strong & practical
These magnetic hanging hooks from Magnetar are handy and versatile. You can use it for almost anything. For example, you can hang clothes hangers with clothes, coats, keys, tools and cooking stuff on it. This magnet set contains 6 Magnetar hanging hooks, but we also offer sets with other quantities.
Quality of the hook magnet
These hanging hooks are of the best quality Neodymium. The nickel-plated Neodymium has a strength of N50, tensile strength of 25KG, with a silver-colored nickel coating and therefore also very suitable for hanging heavier objects.
NOTE: Not suitable for children under 14 years old. Swallowing magnets can cause very serious injuries. Keep the magnets out of the reach of children. Use at your own risk.
Don't forget to checkout our magnetic fishing sets or our magnet fishing gear.