Sale!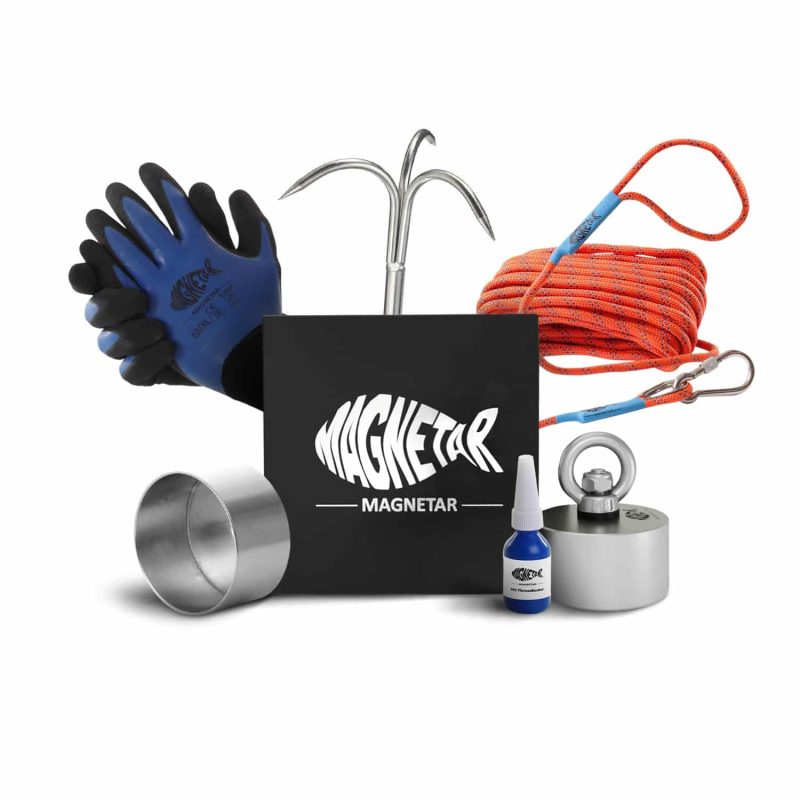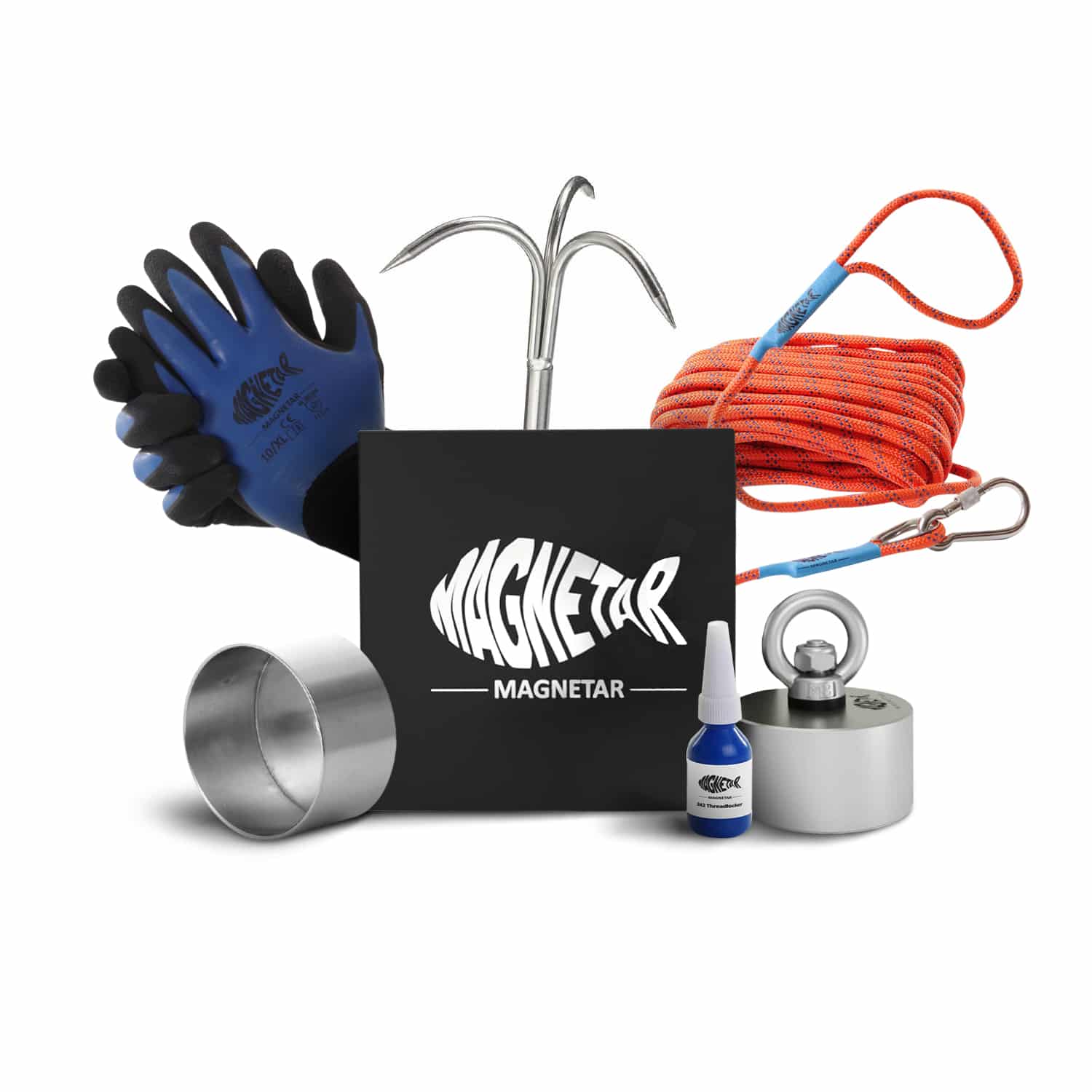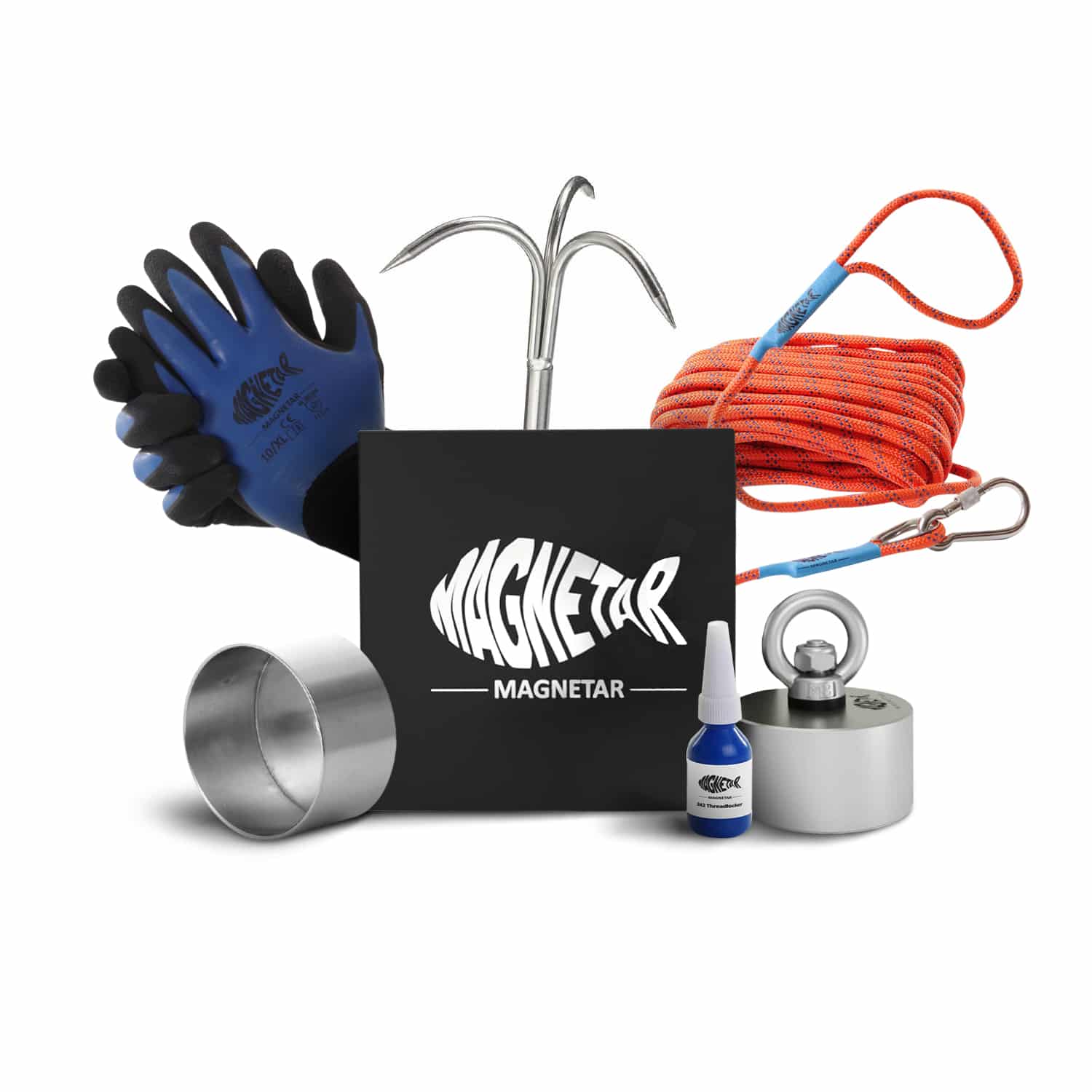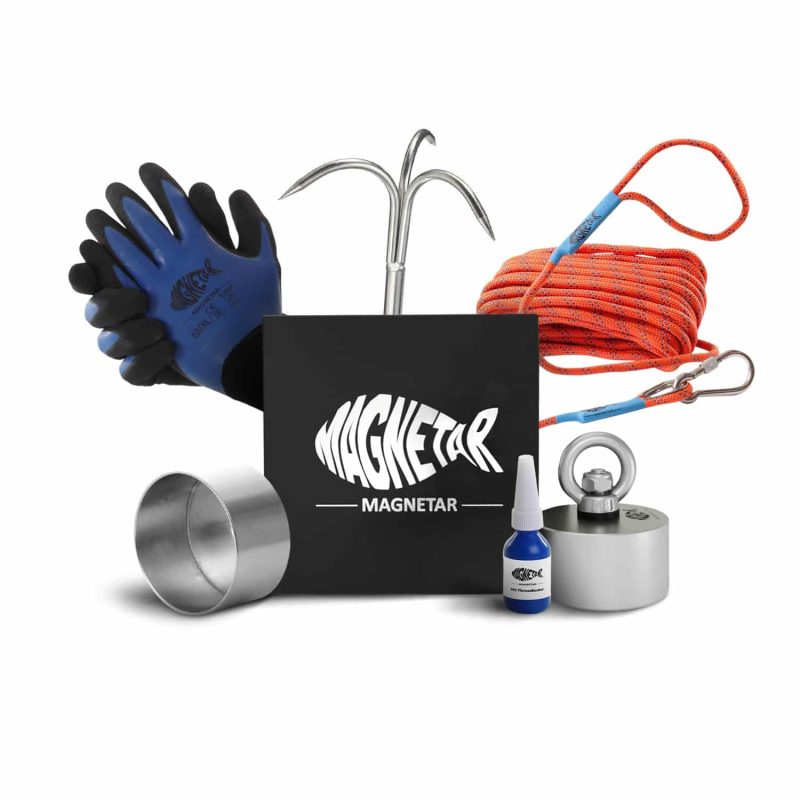 Pro Package – 1300 lb / 600 kg – Hardcore – Allround 360°
Get started completely with bundle discount and the original 360° Hardcore fishing magnet.
In stock
Based in the U.S. and EU
Free shipping available*!
Shipped the same day!
Worldwide shipping!
30-Day return period!
Customer Support within 48 hours!
Essentials and recommendations:
Attributes
Distance attraction

5,5 inch / 14 cm

Magnet type

Hardcore Magnet 360°

Cover type

Hardcore protection cover

Rope

1/3" diameter / 8mm

Rope lenght

65 FT / 20m

Rope item

Stainless steel carabiner

Glue

2ml bottle

Gloves

Pair of waterproof gloves

Stainless steel hook

Length 8'' / 19cm Expanded 6'' / 15.5cm
Product description
Are you a pro magnet fisher? Or do you want to become a pro? Our Pro Package is the way to go and includes everything you need to get started (and receive bundle savings!). This package includes our bestseller Hardcore allround 360° magnet. This package also comes with a Strong rope ⅓'' diameter / 8mm with a carabiner, a pair of waterproof gloves, a Hardcore protection cover, Glue, and an extra-large stainless steel magnet fishing grappling hook. Want to level up? Check out our Expert Package!
The Hardcore Neodymium Fishing Magnet
Our allround 360° Neodymium Magnet has an enormous magnetic pulling force! This is one of the strongest and most competitively priced fishing magnets available. With an attractive force of 5.5'' / 14 cm around the magnet, the long-distance attraction gives you a big chance of catching bigger and better treasures. Many magnet anglers praise the allround hardcore magnet with its effective catch results - see what the pros have to say on YouTube! The allround Hardcore fishing magnet is perfect for magnet fisherman who want to upgrade their single-sided fishing magnet or double-sided fishing magnet with an even higher total pull force.
Are you Ready to go Hardcore?
Become a Hardcore magnet fisherman! The name of the magnet says it all, this magnet is very strong! The Hardcore fishing magnet grips onto all objects from any side, through the mud and doesn't catch on rocks easily. Not too heavy, not too light, you can throw this magnet for hours at a time without any issues. 
The Hardcore magnet has become one of our best-sellers and the most popular among advanced magnet fishermen. The magnet is made of 100% pure Neodymium - the most powerful permanent magnet that is able to lift more than other magnet materials of the same size. This increases the overall attraction from every direction and range of objects that you will be able to find.
Magnet Evolution
Many fishing magnets only have an attractive force on one side of the magnet. This single sided magnet is the classic fishing magnet. Magnetar was the first company to redevelop this classic magnet into a double sided fishing magnet. Then in 2016, Magnetar developed the allround fishing magnet with 360° magnetic pull. Magnet fishermen across the EU have been drawn to our 100% Neodymium magnets ever since, making us the #1 supplier in Europe. Our magnets are made of the highest quality, design and care by a small team of magnet fishing enthusiasts. Our customers keep coming back because they know with Magnetar they will get more than a magnet, they will catch treasure.
Powerful 360° pulling force
The Hardcore magnet is one of the strongest magnets that we offer. The pulling force of a single-sided magnet cannot be compared to a pure neodymium 360° magnet like the Hardcore magnet. This is because the steel casing of the single-sided magnet influences the pulling force and the pulling force is targeted in one direction. This allows the single-sided magnets to achieve high pull forces on flat metal plates on one side, but our exclusive Allround 360° magnet attracts objects from "all-around" as the magnets have a magnetic pull force to the entire surrounding area. Curious about our pull force measurement? Watch our video here.
High Quality
Our fishing magnets are made of Neodymium. Magnetar magnets retain their magnetic pulling power for decades with only 1% lost every 100 years (with proper storage, care and protection). 
Most other magnet providers already show pull strength loss after a few weeks. Over the past few years we've noticed there are more and more low-quality magnets on the market: bigger magnets with lower pull strength, low-quality neodymium, false advertising. When you buy one of these magnets at a lower cost or from a big conglomerate company you will end up being disappointed even though you saved a bit of money. 
Magnetar is a small, family-run business that puts quality first in everything we do. We are magnet fishing enthusiasts and all of our magnets are drawn, designed, and made by our team to ensure that you get the most bang for your buck (or treasures from your magnet!). If you want a reliable, effective and powerful fishing magnet you have come to the right place. Our team would be happy to hear from you, contact us here.
Protection Cover
The protection cover that is included in this package is the perfect accessory for magnet fishermen who want to protect their neodymium magnets during use. These durable covers are specially designed to fit perfectly on the magnet and provide an extra layer of protection against scratches, breaks and other types of damage. Our protective covers are built to last and can withstand the toughest conditions. The protective cover is made of stainless steel. This ensures that your magnet remains magnetic 360°. With our protective covers, you can enjoy magnet fishing without worrying about damage to your valuable fishing magnet.
(Please be aware that the bottom of the magnet is not protected by the cover)
Use with Caution
Our neodymium magnets are very powerful fishing magnets and can be drawn to iron objects at high speed when they are within close distance. With the stronger magnets such as the 360° allround, it is possible that your fingers could get caught in between the magnet and other objects. Handle the magnets with care and use is at your own risk. Always read our safety warnings before use.
* Children must use the magnet under parental supervision.
Don't forget to check out our magnet fishing kits and magnet fishing accessories.