Sorry, this product cannot be purchased.
Sale!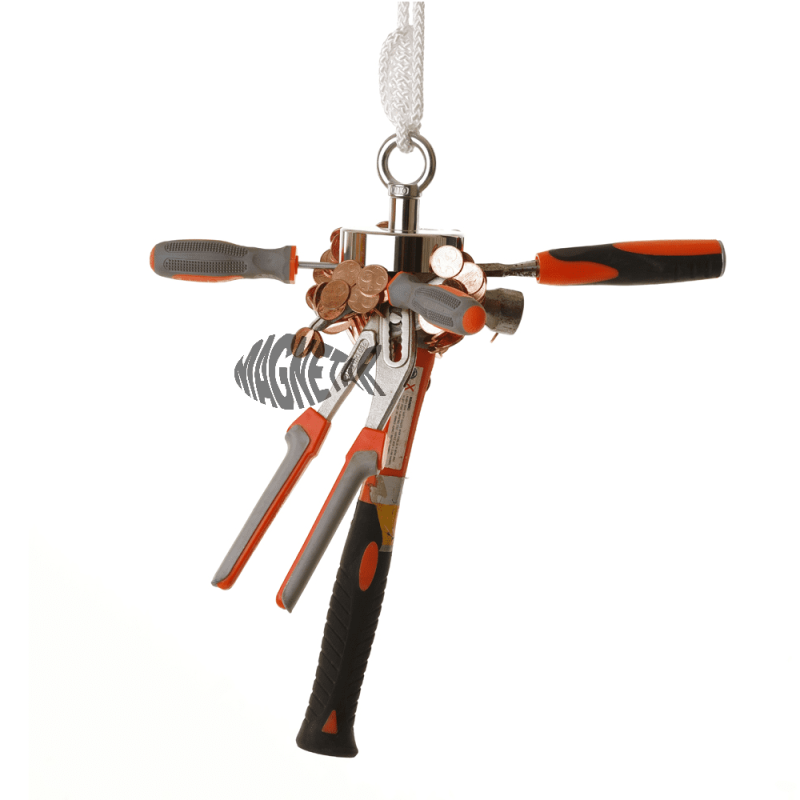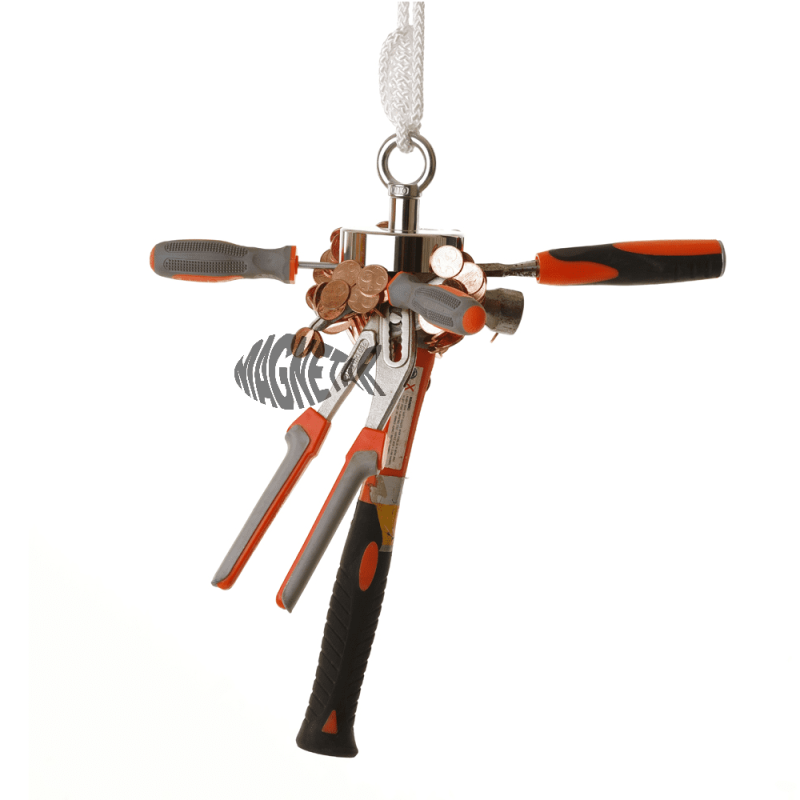 Single Sided Fishing Magnet – 880LB/400KG – Classic
This powerful protected fishing magnet does what it is supposed to do. The heaviest objects are brought in with an enormous pulling force at the bottom of the magnet. This magnet is beloved magnet by both beginners and advanced fishing enthusiasts.
In stock
Based in the U.S. and EU
Free shipping available*!
Shipped the same day!
Worldwide shipping!
30-Day return period!
Customer Support within 48 hours!
Essentials and recommendations:
Attributes
Pulling direction

Bottom side

Magnet type

Classic single sided

Material

Neodymium

Diameter

83 mm Ø

Magnet height

25 mm

Weight

2.2 lb / 1020 g

Screw eye

M10
Product description
The Classic 400 fishing magnet is a single sided neodymium fishing magnet and has a maximum pull of 880LB/400KG. The Classic 400 fishing magnet is recommended to starters that want to begin fully equipped or for the more advanced magnet fishers that want a powerful and protected magnet. The extra thick magnet is encased in a sturdy metal housing. This ensures that the magnet can achieve enormous tensile forces at the bottom. This magnet belongs to one of our more powerful magnets in our single sided magnet product range.
Don't forget to checkout our magnet fishing kits & magnet fishing gear.
Powerful single sided fishing magnet 880LB/400KG
The Classic 400 is of Magnetar's most powerful single-sided fishing magnets. This exceptional product is safeguarded by a durable casing, ensuring protection against impact and accidental damage. Because the magnet is single-sided the magnetic force concentrates solely at the bottom side of the fishing magnet, making it immensely strong. Such strength may pose a slight challenge when it comes to detaching objects from its grasp. Nevertheless, effortlessly retrieving heavy objects with flat surfaces, such as safes, auto parts, and steel beams, from the water is a breeze with this magnet. It also handles various smaller historical artifacts with ease.
The Classic Fish Magnet 400 kg is typically used with 8mm or 10mm rope. Need to explore deeper waters and murky sediments at specific locations? In such cases, this fishing magnet can be used with our magnet fishing spike, extending up to three meters and expanding your magnet fishing possibilities.
If you seek a fishing magnet that has magnetic strength on all sides and offers comparable pulling force, we invite you to explore our Easy, Hardcore, and Terror all-round 360° fishing magnets.
Isn't this too much pulling power?
Do not worry! The promised pull of 880LB/400KG will only be reached in perfect conditions. These conditions are: flat metal with a thickness of 0.78inch / 2cm, no rust and no mess between the magnet and the metal. The chance that you will encounter a clean metal plate in the water is small. Most of the time there is rust on the iron treasures.
High Quality
Our fishing magnets are made of Neodymium. Magnetar magnets retain their magnetic pulling power for decades with only 1% lost every 100 years (with proper storage, care and protection). That's why we sell one of the best fishing magnets in the market.
Most other magnet providers already show pull strength loss after a few weeks. Over the past few years we've noticed there are more and more low-quality magnets on the market: bigger magnets with lower pull strength, low-quality neodymium, false advertising. When you buy one of these magnets at a lower cost or from a big conglomerate company you will end up being disappointed even though you saved a bit of money.
Magnetar is a small, family-run business that puts quality first in everything we do. We are magnet fishing enthusiasts and all of our magnets are drawn, designed, and made by our team to ensure that you get the most bang for your buck (or treasures from your magnet!). If you want a reliable, effective and powerful fishing magnet you have come to the right place. Our team would be happy to hear from you, contact us here.
Use with Caution
Our neodymium magnets are very powerful and can be drawn to iron objects at high speed when they are within close distance. With the stronger fishing magnets such as the 360° allround, it is possible that your fingers could get caught in between the magnet and other objects. Handle the magnets with care and use is at your own risk. Always read our safety warnings before use.
* Children must use the magnet under parental supervision.