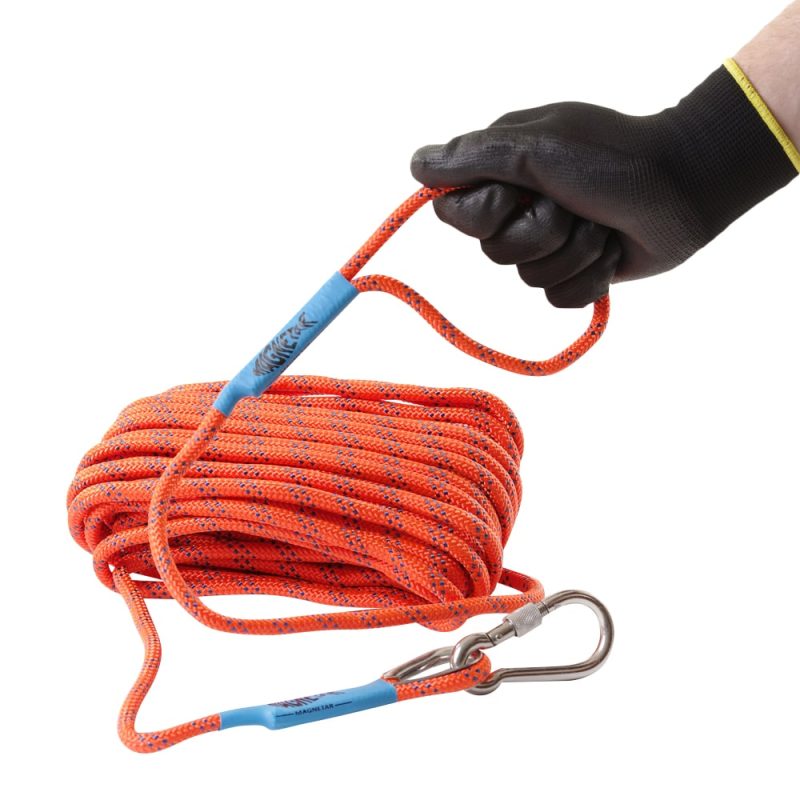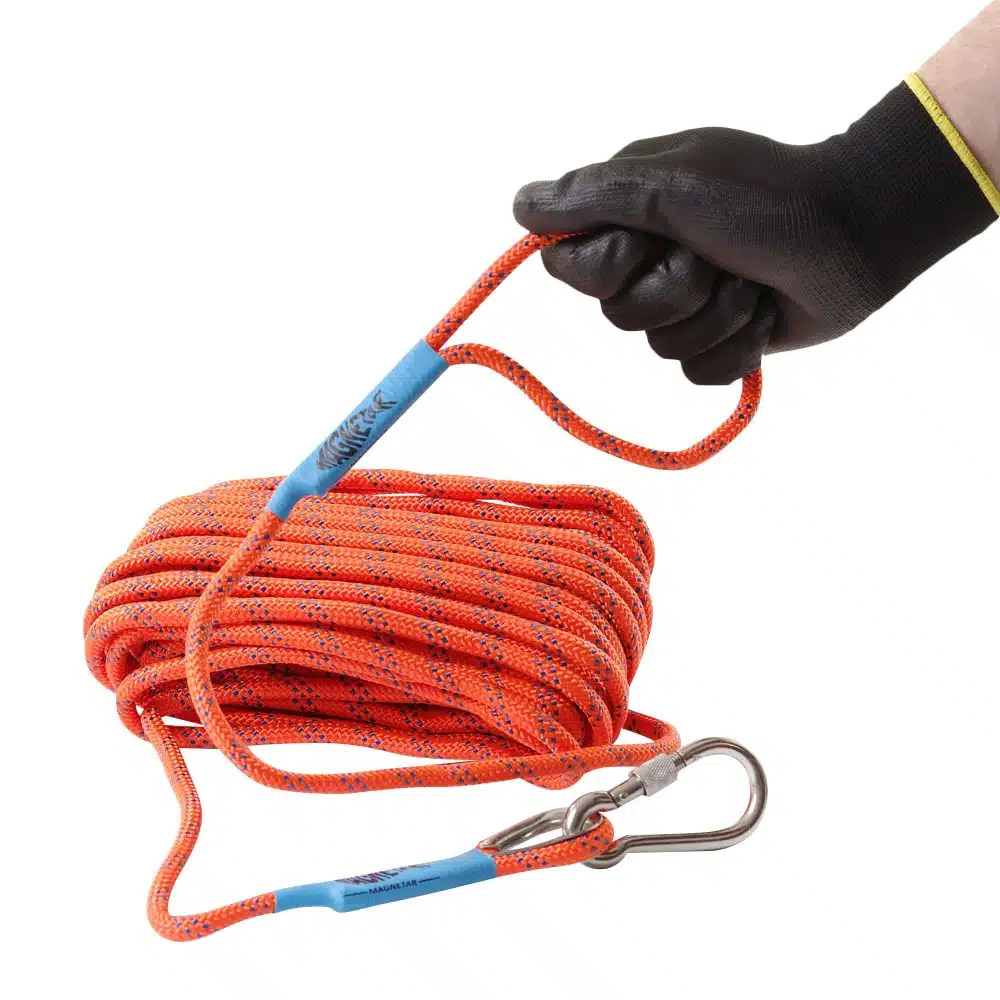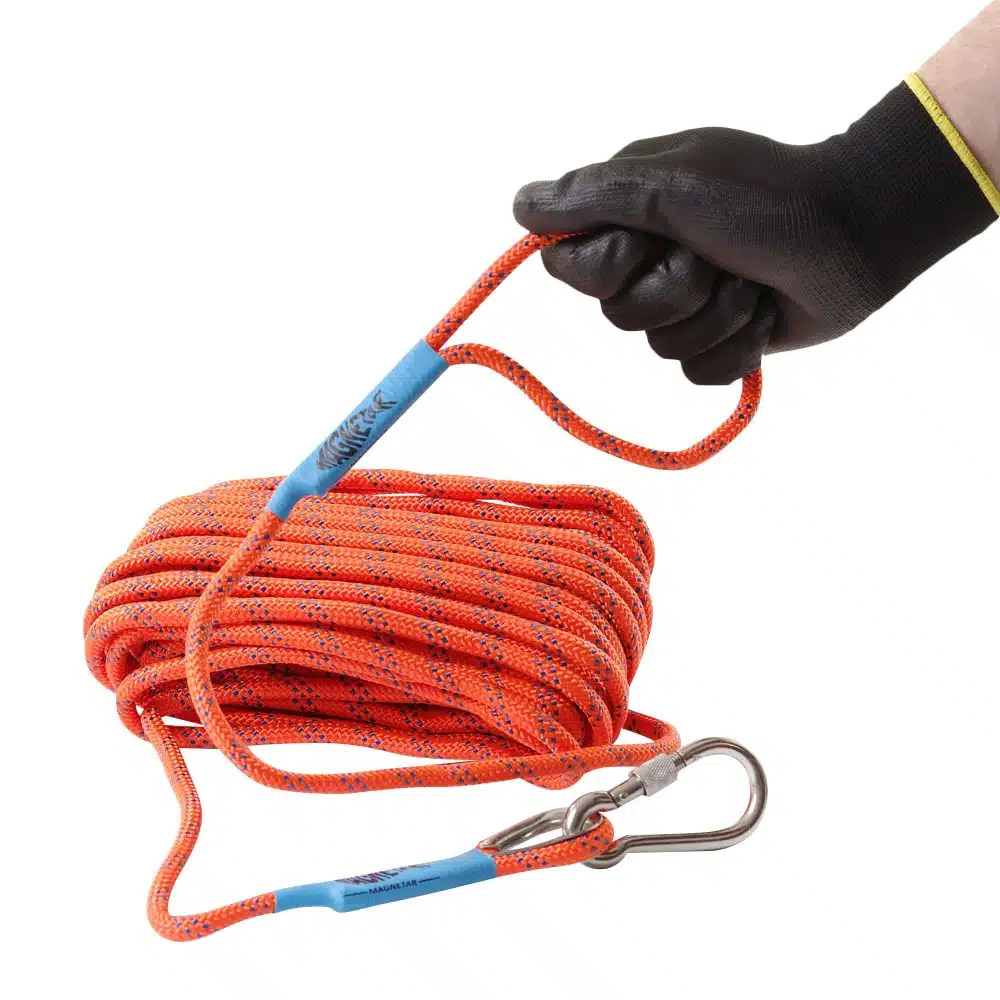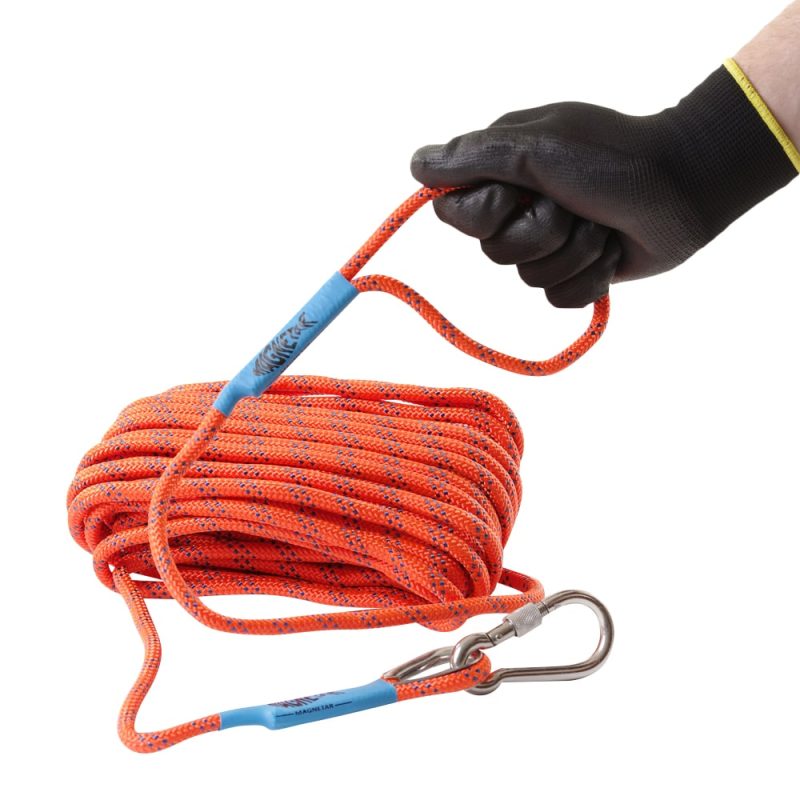 Rope ¼" / 6mm || 65 feet / 20 meters
$18.99
Specially designed fishing magnet rope with barrel and carabiner. No more knots and 100% quality guarantee.
In stock
Based in the U.S. and EU
Free shipping available*!
Shipped the same day!
Worldwide shipping!
30-Day return period!
Customer Support within 48 hours!
Attributes
Strength

720 KG - 1587 LBS

Length

65 Feet - 20 Meter

Materials Rope

100% Polyester

Materials Carabiner

100% Stainless Steel (Non-Magnetic)

Elasticity

Not Elastic

Wear resistant

Yes

Water resistant

Yes

UV resistant

Yes

Weaving Technique

Double Braided

Attachment

No Knot or Carabiner needed - See Product Description
Product description
Fishing magnet rope 6mm
This rope is best suited for the Classic 80 and Classic 150. Additionally, this rope can also be used for the Classic 250, however, we recommend the 8mm variant. The 6mm fishing magnet rope is thin but very strong with a breaking force of 720kg / 1587 lb. When the rope is pulled hard, it cuts more than the thick rope does.