Sale!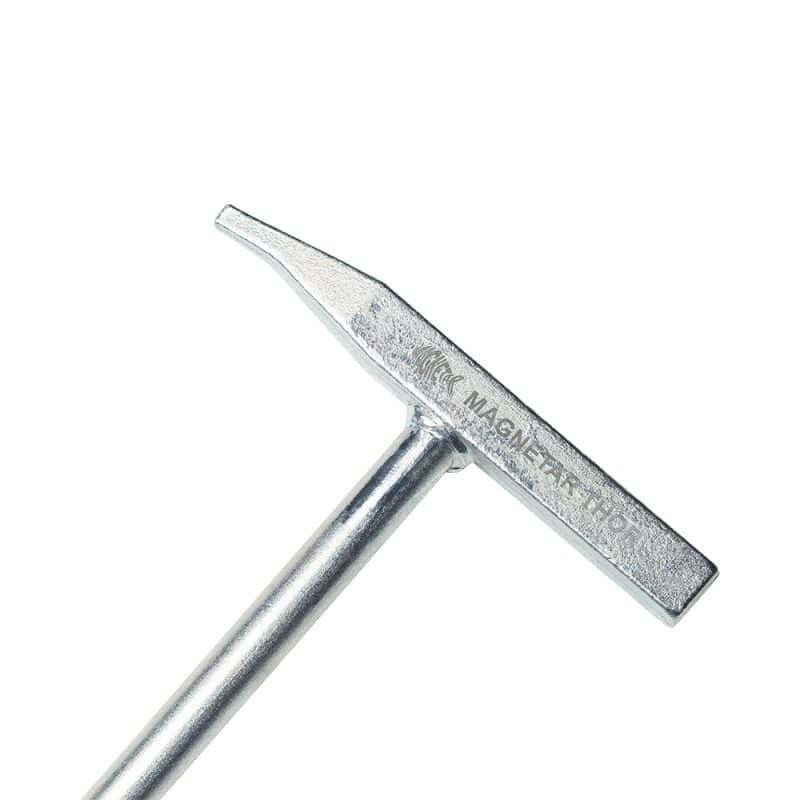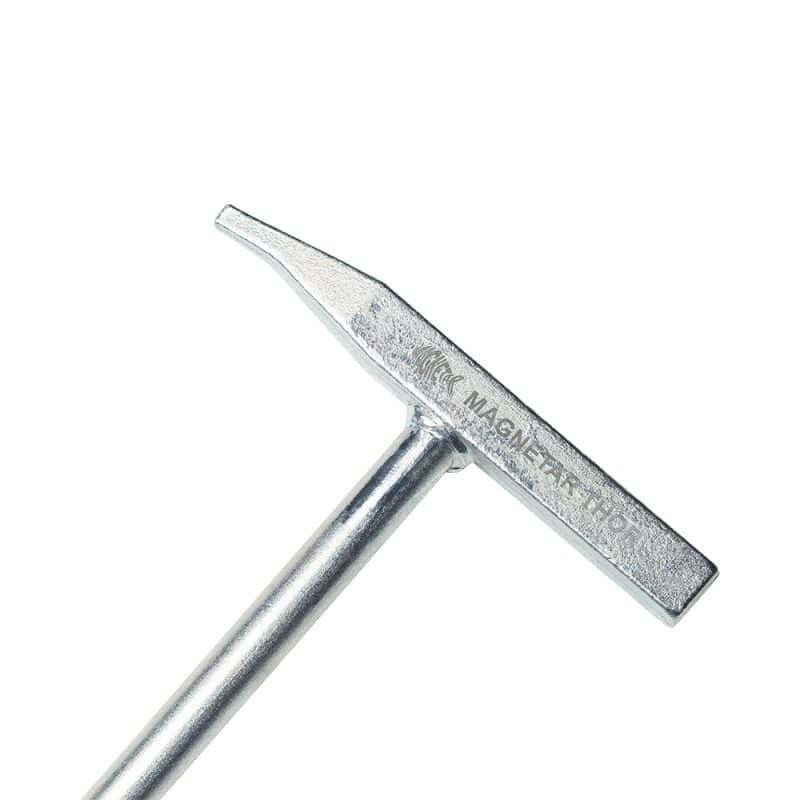 Magnetic Manhole Cover lifter with hammer
Do you deal with manhole covers regularly? Then our magnetic manhole cover hook with a hammer is going to make your job a lot easier.
Where traditional manhole cover lifts force you to bend down, the Magnetar THOR enables you to open various manholes while standing. Using this manhole cover lifter with a magnet and hook will make your work a lot less physically demanding.
Essentials and recommendations:
Attributes
Size

26,5 x 8,3 x 1 inch

Suitable for

Fire well, sewer well, gas well, water supply well other wells
Product description
Are you regularly opening manhole covers? This magnetic manhole cover lifter will make your workflow much easier. Opening drain covers can be a cumbersome task. That's why we released the Magnetar THOR, designed to open several kinds of manhole covers with its magnetic pull, pry them out or –when they're stuck– smack them loose.
Whereas traditional manhole cover lifters force you to bend over, the Magnetar THOR allows you to lift all kinds of hole lids from an upright position. The use of this particular manhole cover lifter with magnet and hook will surely make your work physically less taxing.
Product description
The Magnetar THOR is in a league of its own. This magnetic manhole cover lifter is equipped with a powerful neodymium magnet. Besides that, it contains a traditional cover lifting hook and a hammer. All these built-in tools make it easy to lift, pry or hit any kind of manhole lid. All from an ergonomic body position, to make this repetitive task cost you less power and effort. Easy right?
Magnetar THOR, outperforming regular manhole cover lifting devices
Who has to deal with many manholes, maintenance holes, drain holes or other kinds of mansize holes, will undoubtedly be in possession of a traditional manhole cover lifter, hook or similar. The use of these kinds of products most often requires serious effort. Opening heavy duty lids can be really strenuous. In some instances, this could even lead to injuries, something you would want to prevent at any cost.
The Magnetar THOR takes a different approach. By using the powerful magnet, it will be possible to lift most manhole covers from an upright position. This way, you will need to use much less force in your legs and back. Which, in turn, will benefit your health in the long run.
The three features of the Magnetar THOR
With the Magnetar THOR, we combined a manhole cover hook, cover lifter and hammer in one product. This way, you will be prepared for any situation, avoid the physical strain, and save up valuable space. The product stands out with these three characteristic features.
Do you need to open a manhole cover? In most cases, this will be possible with a strong neodymium magnet, similar to the ones we use as our fishing magnets. These magnets have a tensile force of about 660 Lbs. (300 kg). By turning the THOR around, grabbing the hook and hammer, you can easily lift the cover out of its ring.
The use of the magnet alone might not be sufficient under certain circumstances. In turn, the hook can be used to pry stuck covers loose. Moreover, sufficient lifting force can easily be created by using the leverage of the length of the 26" (67 cm) long stick. Do you notice movement in the cover? Now it's time to use the magnet to lift it up.
When the lid really doesn't move at all, hitting it with the hammer is an option. This helps in creating slack within the ring, and can be followed by prying the cover and lifting it with the magnet.
Features of the magnetic manhole cover lifter
The Magnetar THOR is a compact magnetic manhole cover lifter with a hammer. The tool has a length of 25" (67 cm) and width of just over 8" (21 cm), which ensures that the product can easily be stored and transported. This piece of equipment is made of galvanized steel and weighs about 4.4 Lbs. (2 kg), making it a rock-solid and especially durable object. Finally, the stick has a diameter of about 3" (75 mm) making it highly resistant to any impact.
Storing the Magnetar THOR
The neodymium magnet makes our magnetic manhole cover lifter extremely practical. However, users will have to bear in mind that this tool can't be stored just anywhere. You wouldn't want any random object or vehicle to get stuck to the magnet. When storing the Magnetar THOR in a company vehicle, it is advisable to hang the magnetic side relatively free from any obstacles.
When can I expect the delivery of my manhole cover lifter?
Delivery within the United States, Canada and Mexico will be within 2/4 business days, when we receive your order of the Magnetar THOR before 2pm EST.
How much will the shipment cost?
In North America, shipment of the Magnetar THOR is free of charge.