Sale!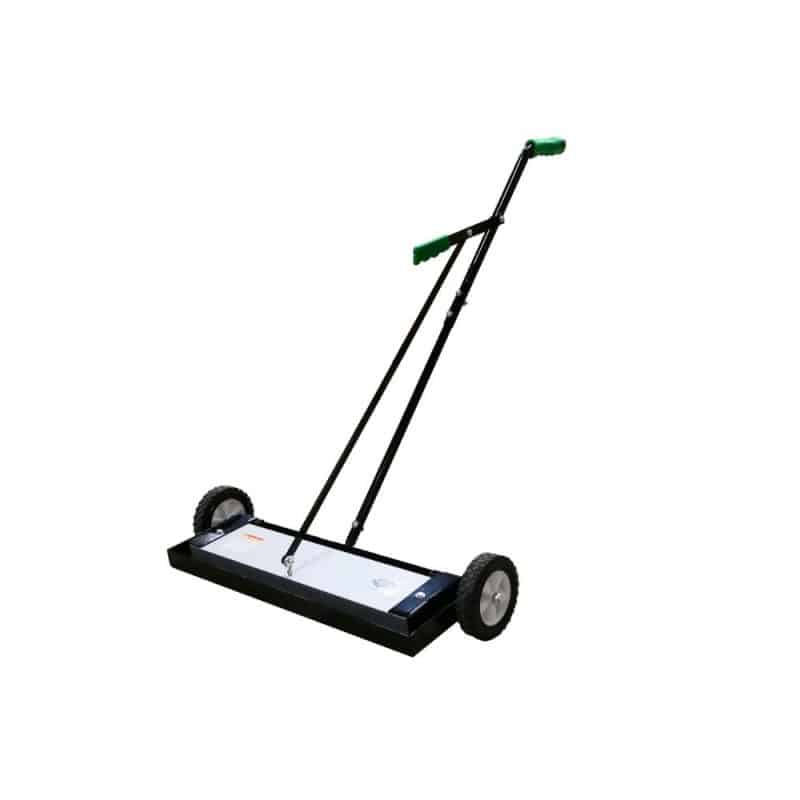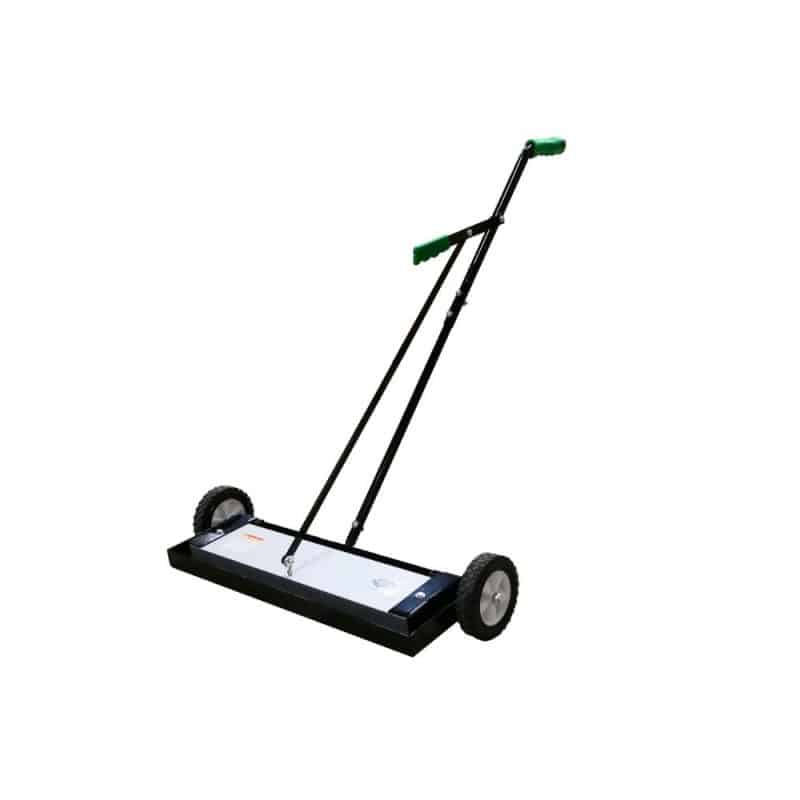 Magnet broom 2.0 – For intensive use
The Magnetic Broom 2.0 is the ideal tool to clear workshops, sports fields, storage space, or parking lots from unwanted magnetic material.
In stock
Based in the U.S. and EU
Free shipping available*!
Shipped the same day!
Worldwide shipping!
30-Day return period!
Customer Support within 48 hours!
Essentials and recommendations:
Attributes
Wheel size

Diameter: 17.5 cm / ~ 7 inch thickness: 3.5 cm / ~ 1,4 inch

Magnet size

Length: 60 cm / ~ 24 inch Width: 8 cm / ~ 3,1 inch Height: 10 cm / ~ 3,9 inch

Stick length

Adjustable from (75 cm / ~ 29,5 inch) to (110 cm / ~ 43,3 inch)

Total

Width: 67 cm / ~ 26 inch Height: 115 cm / ~ 45,3 inch

Material

Stainless Steel

Adjustable Height

Yes

Magnet

Extremely strong

Grip handle

Extendable

Distance attraction

Very high
Product description
Are you wasting too much time cleaning? Invest in the Magnetic Broom 2.0 by Magnetar! This tool will help you to efficiently clear metal objects from the ground. Is your messy workshop bothering you? Is there too much junk in your magazine? The updated magnetic broom is just what you are looking for!
Countless professionals already rely on the Magnetic Broom 2.0 on a daily basis. Metal machinists are using this sweeper to clean their swarf and metal waste, and woodworkers collect nails, screws, and staples from their workshop floors. This product is even utilized for clearing parking lots and event sites.
Benefits of the Magnetic Broom 2.0
It's the simplicity of the Magnetic Broom 2.0 that makes it stand out. Metal objects can easily be cleaned up with a strong magnet by Magnetar. Did your magnetic broom fill up? Switching off the magnetism is now hassle-free with a mechanism built into the handle. This saves time and avoids any strain on your back.
Moreover, the Magnetic Broom 2.0 is a very mobile tool. The wheels on both sides of the magnetic bar will let you cover your floor as efficiently as possible. The strong magnet will work just as well on uneven terrain as it would on a concrete floor.
Updated model
The Magnetic Broom 2.0 features an updated model. Magnetar has developed an even stronger magnet to enhance the sweeper's effectiveness. The magnetic pull is powerful enough to even attract metal objects a couple of inches away, making the broom a great tool to collect heavier objects as well.
Additionally, the on-off switch is now practically positioned on the handle. Therefore, it eliminates the necessity to reach down to release the collected metal waste.
Magnetar quality standard
Magnetar strives to deliver excellent quality. This is shown by the proven durability of our fishing magnet products. We sell the most powerful and durable products for this outdoor activity.
Yet, our quality guarantee isn't limited to magnet fishing only. All the appliances and tools we sell are uniquely designed to offer the best possible solutions to our clients. Every Magnetar purchase is a guaranteed quality product.