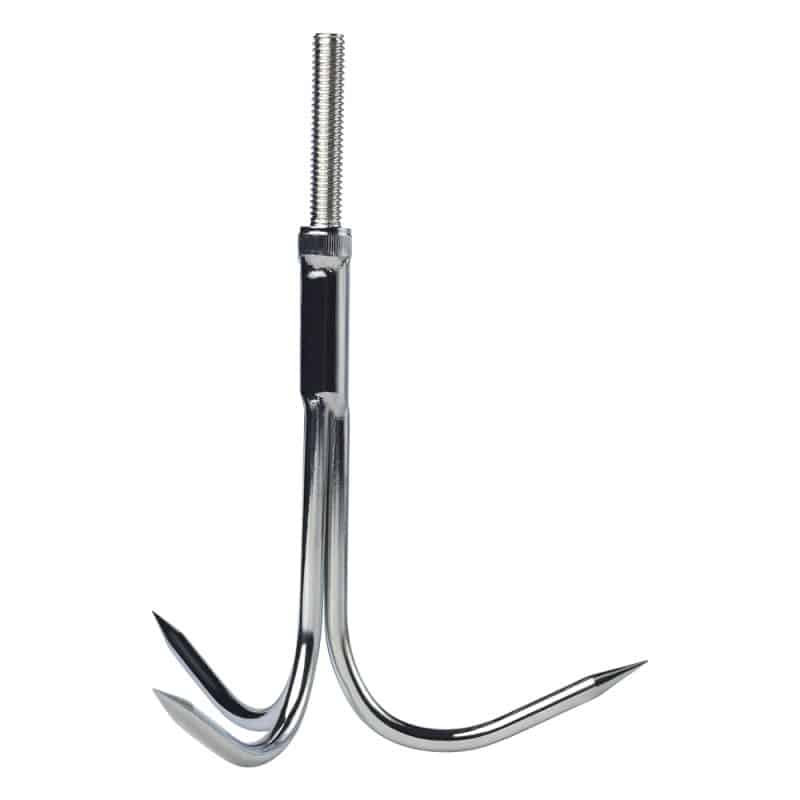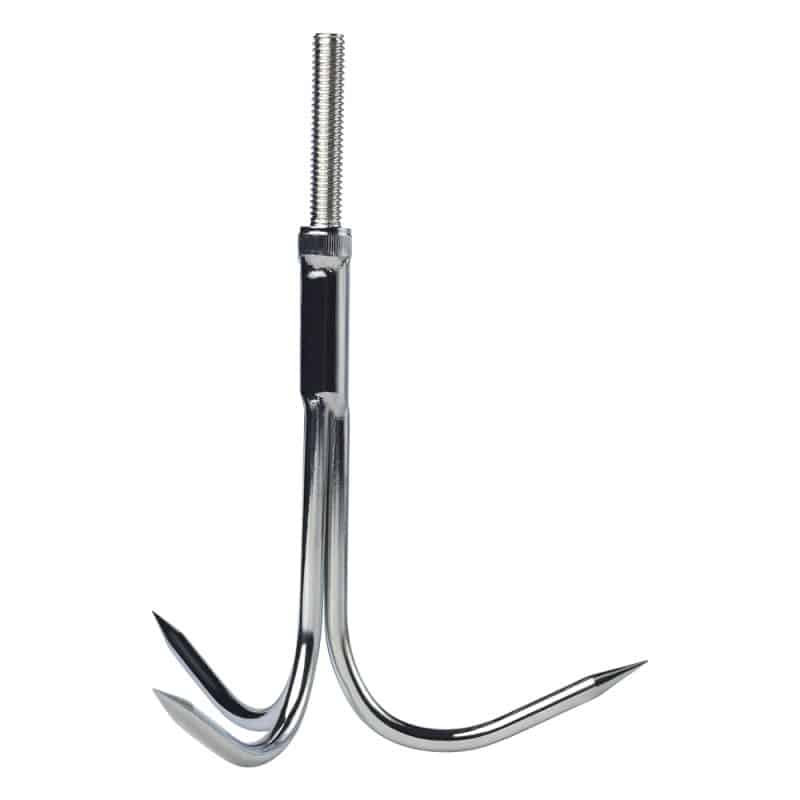 Grappling hook for magnet fishing spike
$24.99
You mount this threaded grappling hook on our magnet fishing spike 'Lange Jan'. This allows you to use a grappling hook even more efficiently.
Essentials and recommendations:
Product description
Sometimes, you may encounter a find in the water that you can't retrieve with just a fishing magnet. What do you do in such a situation? You use a grappling hook from Magnetar! With this accessory, you can gain a firm grip on even the most challenging objects. This grappling hook comes equipped with a threaded end, allowing you to attach it to our "Lange Jan," a probing stick designed for magnet fishing.
High-Quality Grappling Hook with Threaded End
This grappling hook for magnet fishing is constructed entirely from stainless steel. This ensures that the hook itself is non-magnetic and resistant to rusting, or rusts very minimally. You can use this accessory in combination with your Magnetar fishing magnet without any issues. Very convenient, isn't it?
This tool is specifically designed to be used with the Lange Jan. The Lange Jan is a probing stick typically used in conjunction with a Magnetar fishing magnet. From now on, you can also mount a grappling hook on the Lange Jan, making it easier to target objects underwater than with just a rope.
How Do I Use the Threaded Grappling Hook?
You use the grappling hook initially to retrieve non-magnetic objects from the water. Using the probing stick, you can try to hook one of the prongs behind the object. Then, gently pull the object upward.
Sometimes, you may not get a sufficient grip on a find using a fishing magnet alone. A Magnetar grappling hook comes to the rescue. Carefully lower the grappling hook and attempt to hook it behind the find. Then, simultaneously pull up the fishing magnet and the grappling hook.
Magnetar Quality
Magnetar is a small family-run business led by genuine magnet fishing enthusiasts. Quality is our top priority, and you can see it in our products. All products are designed by our own team to guarantee quality. Looking for reliable, effective, and high-quality equipment for magnet fishing? Then, you've come to the right place with Magnetar!
Please Note!
The threaded grappling hook should be used carefully during and after magnet fishing. It's advisable to clean this product after use to extend its lifespan. Additionally, you should be mindful of the sharp points of the grappling hook. Ensure that the product is stored in a way that these points don't pose any danger.