Sale!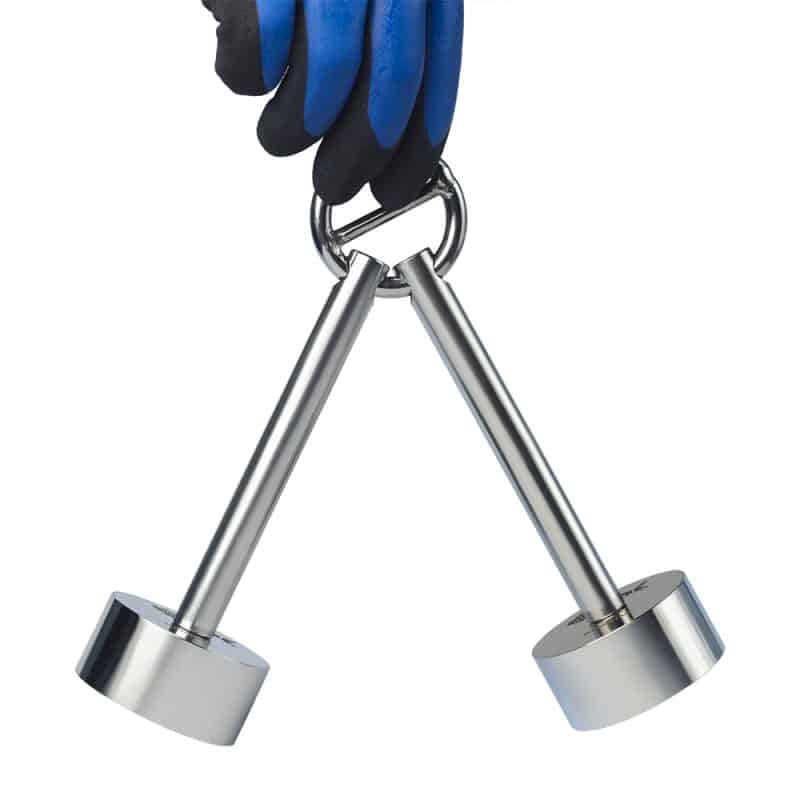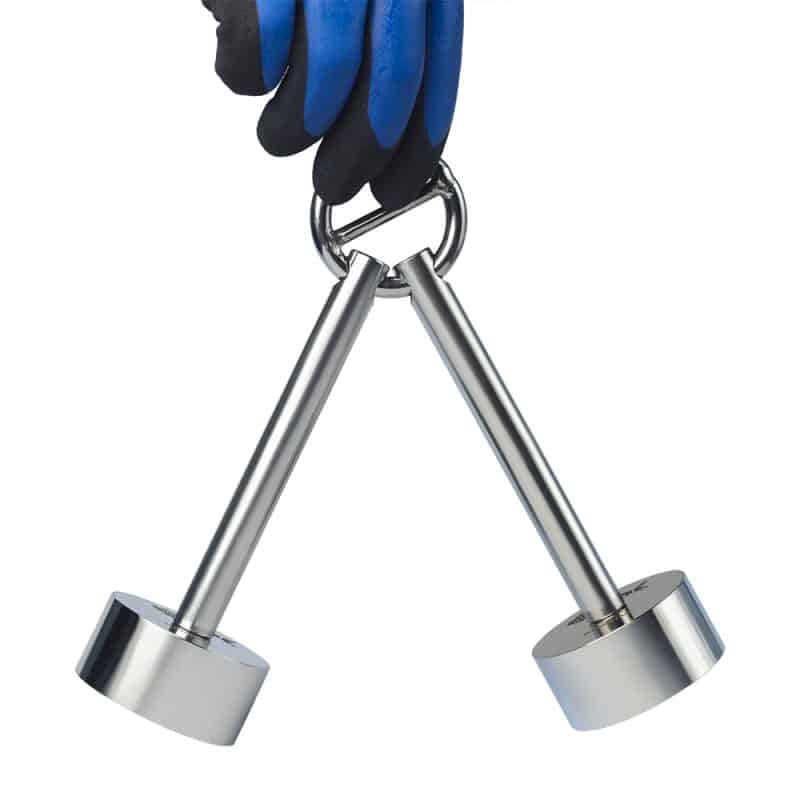 Double Trouble
Double your chances of catching while magnet fishing with the Double Trouble from Magnetar! With this accessory, you can combine two fishing magnets or a fishing magnet with a grappling hook. Bergemagnete und anderes Zubehör sind nicht enthalten.
Product description
Using not just one, but two magnets for magnet fishing? It may sound a bit strange, but you'll think differently after using Double Trouble! This product allows you to use two fishing magnets from Magnetar to search for beautiful underwater treasures.
Increased Catch Potential with Double Trouble
If you use a fishing magnet from Magnetar, you know that you can retrieve most objects from the water without any problems. However, we are always looking for ways to increase the catch potential for magnet fishers. This is where Double Trouble comes in.
Double Trouble is a new tool for magnet fishing. It is a ring that connects two metal rods together. Fishing magnets from Magnetar can be attached to these rods. You can use a new magnet or one that you already own.
With Double Trouble, you have twice the chance of catching something. The magnetic fields of the fishing magnets repel each other, significantly increasing the overall magnetic field, which has a positive effect on your catch potential. In addition to the larger magnetic field, this product also gives you two magnets that work together to retrieve even larger objects from the water, provided you attach two fishing magnets.
How do I use Double Trouble?
Magnet fishing can be done in various ways, and Double Trouble can be used in different ways as well. However, this tool is most effective when used in a dragging manner. This way, you can easily cover a larger area in the water.
What can I attach to Double Trouble?
The Double Trouble can be used in combination with various Magnetar products. In principle, all-round 360° fishing magnets can be used. However, we only recommend using the Easy or Hardcore magnets. The Classic 110, 200, and 300 can also be used in combination with this product.
You can also easily attach a special grappling hook to Double Trouble. This allows you to use both a fishing magnet and a grappling hook, for example. It's important to remember that this product does not come with fishing magnets or other accessories.
Safety Warning
At Magnetar, safety is our top priority. Therefore, we want to warn you before using Double Trouble. Bringing powerful magnets together can lead to dangerous situations. Please be aware of the risks during the assembly of the product. Magnetar cannot be held liable for any injuries caused by careless use.