Of course, we at Magnetar recommend Magnetar fishing magnets. But we know that there are plenty of other manufacturers who also make good and cheap fishing magnets. The question is, how do you distinguish a quality product from a cheap fishing magnet that fails after only a few uses? It's really not just about the price. In this blog, we'll show you what to look for. We believe everyone can go out and start magnet fishing.
Ferrite or neodymium
The first thing to consider when you want to buy a fishing magnet is the material of the magnet. There are two types: ferrite magnets and neodymium magnets. We recommend that you don't buy a ferrite magnet. While those are a lot cheaper than neodymium magnets, they are also a lot weaker. You simply won't be happy with them.
How do you recognize quality?
We strongly recommend neodymium fishing magnets. (By the way, those are also the only ones we sell in our magnet fish store!) They come in various price ranges. The question is: Are the cheaper fish magnets really that much worse than the more expensive ones? We don't think so, if you keep a few things in mind:
Neodymium is a rather brittle material, which breaks easily if you throw it against a hard object. Therefore, choose a magnet with a protective cap made of stainless steel or plastic.
Choose the right capacity. For children and beginners, we recommend a magnet with a not-too-high capacity – between 80 and 200 kg. If you are experienced and want to pull a safe or moped out of the water, you will need a much heavier magnet.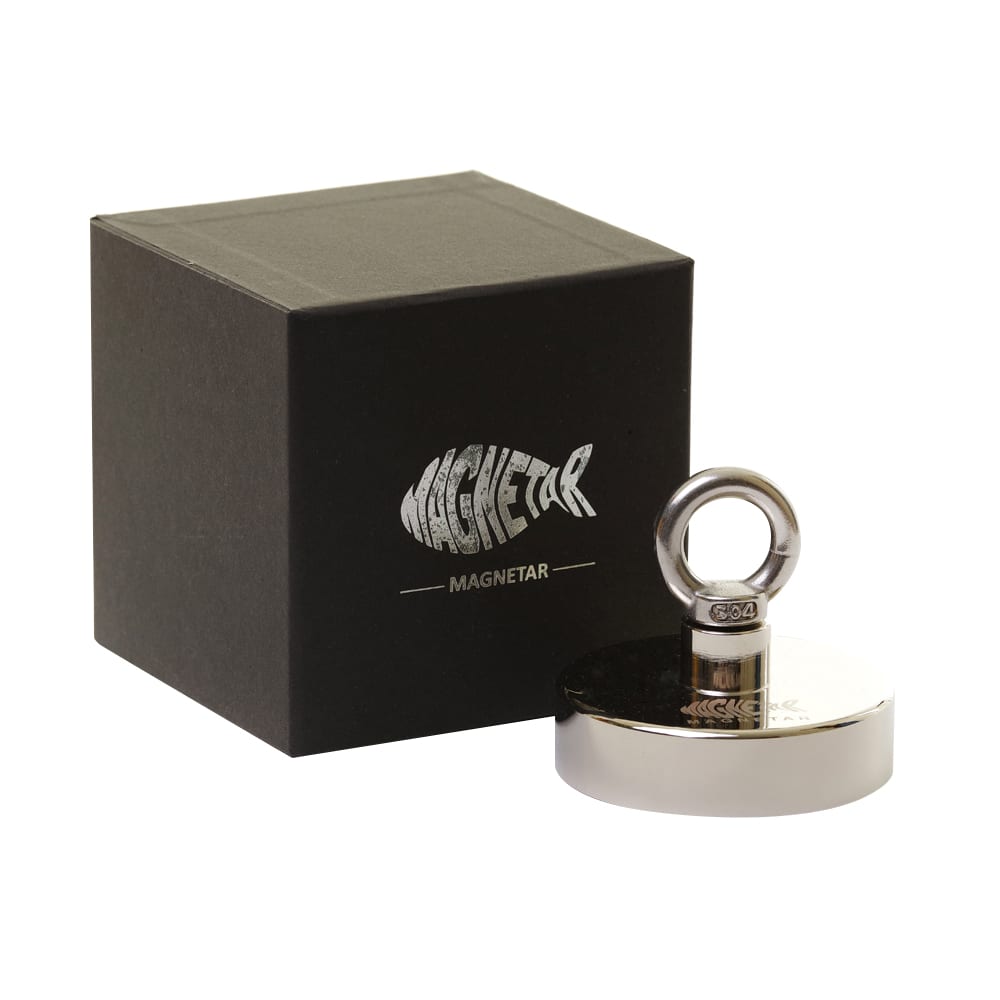 Why cheap is often expensive
Quality is never free, nor is it almost free. If you buy a fishing magnet with a pull capacity of 80 kg from Ali Express for less than 5 euros, don't be surprised if after the first bite you only pick up the stainless steel housing, or that you only get very light stuff out of the water with it, because the capacity is much lower than the promised 80 kg.
There are also sets offered with a rope that is far too light or with inferior carabiners and gloves that are useless. So pay attention, or better yet, choose the security of a specialized webshop. Then you can be sure that you only throw away your magnet and not the money it cost.
Be careful where you buy your fishing magnet
This Dutch YouTube video proves that there really are fishing magnets being sold that are of little use. So, buying a bad fishing magnet is a waste of money. The only advantage of the low price of this junk is that you are not throwing away too much money.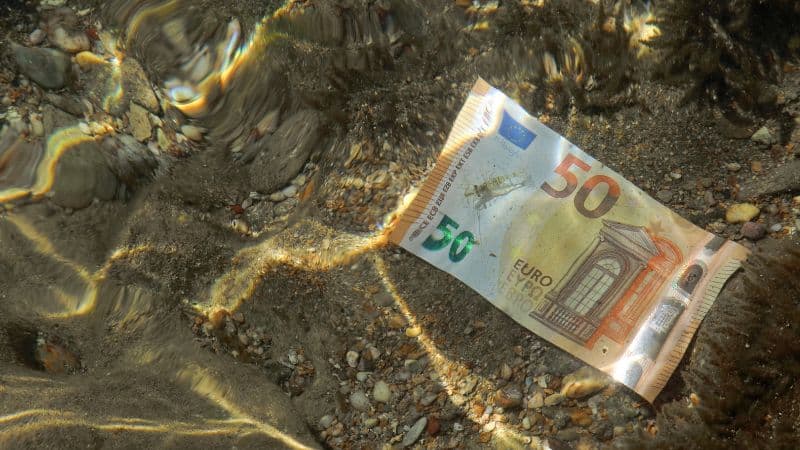 Want to be sure of a good quality fishing magnet? Then forget the Amazons and the Ali Expresses of this world and visit a specialized webshop. There you will get good explanations about the possibilities and you can also ask all your questions. Surely that sounds a lot better than a description like, "Note: Dimensions are measured manually, with slight errors. Please prevail in kind." We also recommend that you don't buy a used fishing magnet. These may have invisible damage or have lost much of their power for whatever reason.
Want a good fishing magnet and still not pay too much? Then check out the budget products in our assortment:
The Kids package is perfect to get your first experience as a magnet fisherman.
If you want to buy a loose fishing magnet that is not too expensive and still good, we recommend the Magnetar fishing magnets from the Classic series. These are excellent single-sided fishing magnets with pulling forces from 110 to as much as 500 kg.
An inexpensive all-around fishing magnet that attracts all around is the 280 kg Easy Magnet.
Where do you buy a fishing magnet?
There are several ways to buy fish magnets. You can go to a physical shop near you or take a look at an online marketplace. However, the best way is through magnetarmagnets.com. This is because here you will find everything you need in one place. Designed by experienced magnet fishermen.
Is it smart to buy a fish magnet from AliExpress?
No. While they sometimes sell reasonable fishing magnets, much of the range is downright poor. Opt for a specialty store, and you can also go there for service if needed.